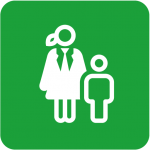 Admin Portal Site
Your Own Admin Portal
Visit the Admin Portal to manage your school community on the app. Generate codes to auto-approve users, access test results, download digital test certificates, edit accounts and send push notifications to your users.
Top Tip:
Your 'Organisation' is 'Safer Schools Package'.
Your 'Sub-Organisation' is the name of your school.
Admin Training Opportunities
If you are new to the Safer Schools Package, don't worry. We can help.
These webinars will enable you to become more comfortable and confident with all that Safer Schools can offer.
The Basics to the Safer Schools App
Where:
Virtually using GoToWebinar
Time:
TBC
Date:
TBC
Overview: This webinar will teach Safer Schools Admins how to get the most of the Safer School App to educate, empower & engage the entire school community.
Learning Outcomes:
✔
How to promote the app in your school community.
✔
How to get your school community set-up on the app.
✔
How to send your own push notifications.
✔
How to view & export test results.
✔
Demonstration and questions