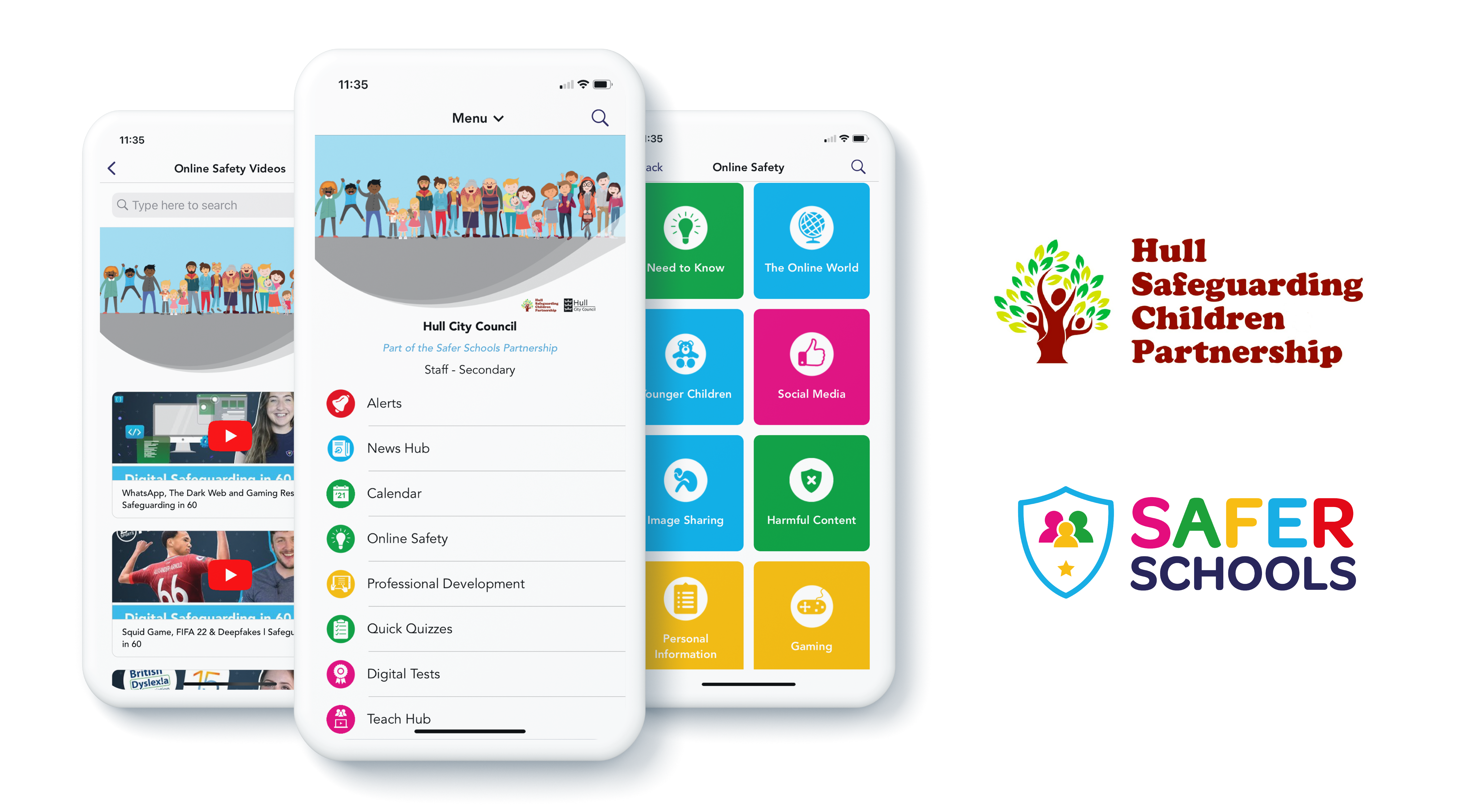 A new app which offers vital safeguarding information for teachers, pupils, school staff and other safeguarding professionals has been launched by Hull City Council. The Safer Schools App provides support on topics including online bullying, mental health, image sharing, digital literacy, gaming and sexual exploitation online. It costs nothing to download and provides access to advice, guidance and CPD accredited training, with a specific focus on making children and young people safer in the online world.
Schools and Multi Academy Trusts in Hull who hold their Insurance with our partners at Zurich Municipal are eligible for their own customisable Safer Schools App at no additional cost. Simply put the app is free! To find out if your School or Multi Academy Trust is eligible, simply complete and submit the form:
You can download the Safer Schools App on the Apple App Store if you have an iOS device or the Google Play Store if you are operating on Android. Once you have downloaded the App, search for 'Hull City Council' and use the appropriate login code below.
Hull City Council Safer Schools Access: