What is it?
YOLO, an acronym for "You Only Live Once",  is an anonymous messaging app that connects with the popular app Snapchat.  It allows users to add a sticker to their Snapchat story or to share it with a specific set of their Snapchat contacts. This will then alert their friends (contacts) that they are using the YOLO App and encourages others to use it as well.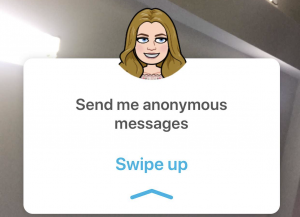 Once a friend responds, the user must open their message in YOLO. Responses are totally anonymous, the only thing a user can be sure of is that the message comes from one of their contacts. Unless their story settings are public, in which case it could literally be anyone.
The novelty factor present in this App means that it will appeal to many younger users. There has already been a surge in downloads recently, pushing it to the top of the charts. It is definitely one to watch as Apps with these anonymous features have been misused in the past by individuals, groups and young people themselves to bully other young people.
What are the risks?
Anonymous question and answer apps often trigger conversations among children and young people. Whilst many conversations are friendly and fun some can become negative and lead to persistent bullying.
Existing anonymous style apps like Ask.fm, Kik & Whisper have all received some negative feedback about the bullying that has taken place on their platforms. By the time parents, carers or safeguarding professionals become aware the online harassment and harmful behaviour can be at an advanced stage. Friends are much more likely to know what is happening as it happens. It is therefore important once you become aware of a new App that may represent a risk to indirectly raise the issue in conversation with the children and young people you are responsible for. Watch our video for more information here: 'Pause, think & plan – Talking to children about online risks'
Apps change their names, functions, colours, layouts & icons everyday, therefore it is more important to understand the risks anonymous messaging Apps represent.
Don't forget! Check out the Anonymous Messaging section of your Safer Schools App for more help & information.