Likee App – New Parental Controls Announced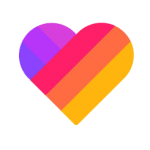 Recently we updated you on a new app called Likee,  you can read that blog here. They have updated their Parental Controls to help you keep the children In your care safer. This new feature will give parents the option to apply controls to the content shared on the app. With its growth and popularity, the platform has developed these new controls to provide a safer positive experience for its users.
The Parental Controls have restrictions on:
• Content – Any content unsuitable for underage children and young people will now be filtered.
• The search feature – enabling parental controls means that users aren't searchable by others.
• Live broadcasting – This will now be disabled.
• Private messaging – Users won't be able to send and receive private messages.
How do you enable Parental Controls?
• Open Settings
• Scroll down and tap on Parental Controls
• Tap on 'Enable Parental Controls'
• You will be prompted to set a password & then confirm that password again.
The Parental controls section is protected by a password, you are required to change your password every seven days.
Don't forget! Check out the Live Streaming section of your Safer Schools App for more help & information.