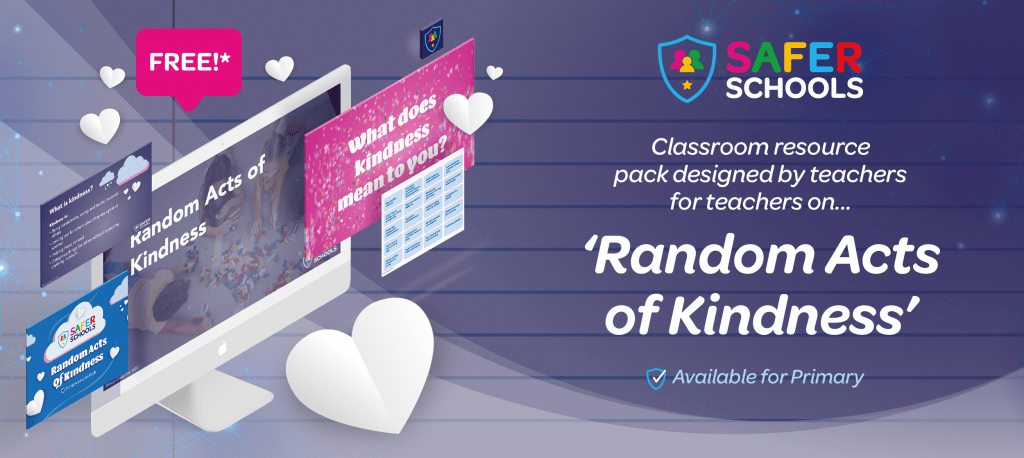 At Safer Schools we believe in educating, empowering and protecting entire school communities by providing contextual safeguarding information, resources and content. Treating one another with respect and kindness is a simple way for everyone to do just that.
This is why we are proud to invite everyone to celebrate 'Random Acts of Kindness Day' on the 17th February 2020. We believe that being kind to others – regardless of who they are or what they do – is an important aspect of making our world an all-round better place to live.
Random acts of kindness should not be limited to one day! So, we thought it would be "kind" of us to provide you with some special resources a little bit earlier than February 17th!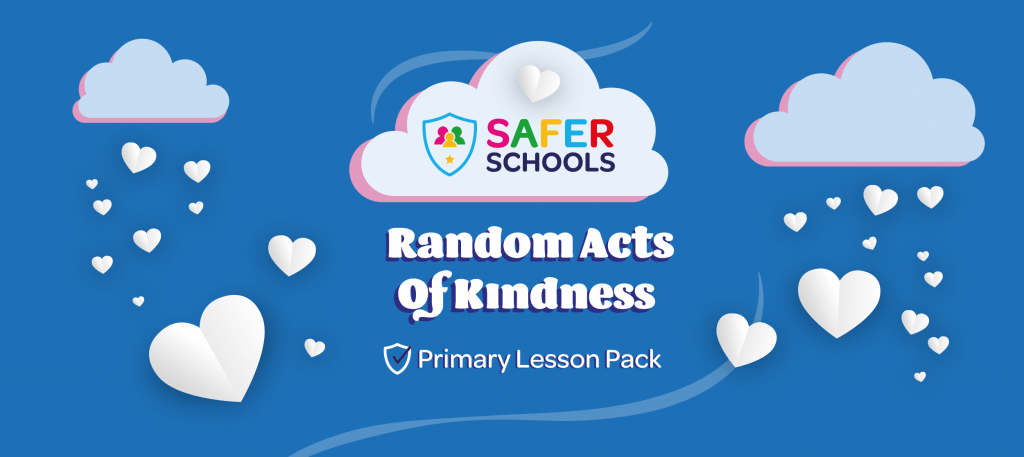 Random Acts of Kindness Primary Lesson
We've created these amazing teaching resources to help you and your pupils celebrate Random Acts of Kindness Day. This lesson is suitable for Primary School children aged 7-11. This resource pack contains a PowerPoint which stimulates conversation amongst the pupils about what kindness is and how they can show kindness at home, in school and in their community.
Also, we've included a PDF file which contains examples of Random Acts of Kindness which you can share with your class, plus a follow-up worksheet to allow them to reflect on their kind acts. Check out the notes section of the PowerPoint for more guidance on how to use this lesson to its full potential.