It's safe to say that a lot of us are preoccupied with the constant media coverage of the Coronavirus pandemic. The focus continues to hone in on vulnerable people, and while most of us are working to shield those at the highest risk, criminals are working to exploit us all.
The city of London Police has reported a 400% increase in coronavirus related scams.
What you should know?
Scams change all the time, and as expected, fraudsters have quickly adapted their tactics. Many of us have seen a surge in communication from government, health and utility companies. But while we're preoccupied with the pandemic, we need to keep our guard up and keep each other up to date so we don't fall victim to scams.
Scams often have a few things in common:
They may seem too good to be true

There is pressure to act quickly

There are attempts to impersonate reputable senders/callers

They share links, asking for personal information

They exploit fears and emotions
What kind of scams are making the rounds right now?
Free School Meals (EMAIL)
This one has been highlighted by members of our Safer Schools network and has also been raised by the Department for Education. The scam email tells recipients that as schools are closed, those normally entitled to free school meals, should send them their bank details; promising to 'make sure you're supported'. Make no mistake, this is a scam email.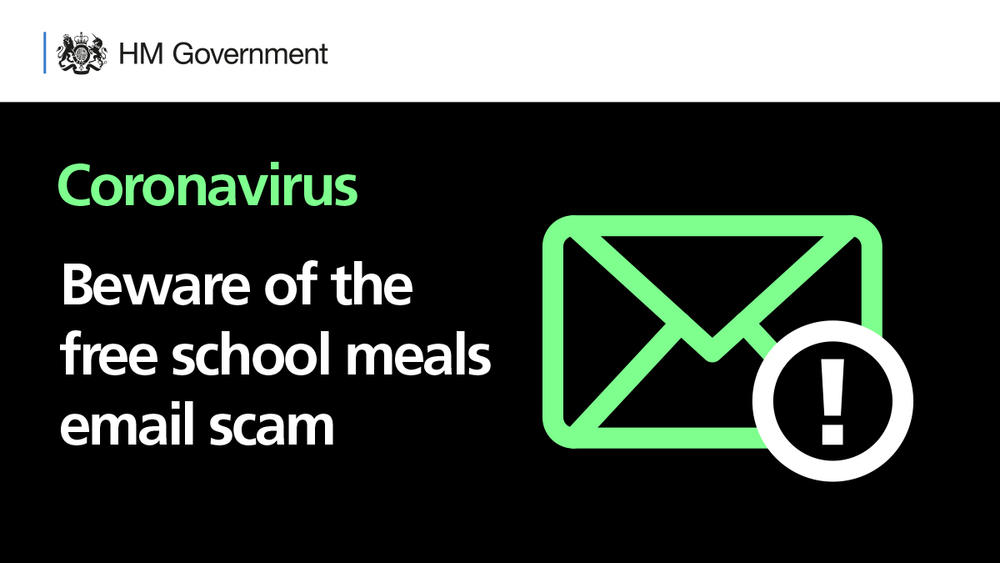 Image source: HMRC Government
2. UK GOV has issued a payment (SMS)
Another one received by Ineqe Safeguarding Group staff yesterday stated that the UK Gov had sent a payment to all residents as part of its promise to battle COVID-19. This scam exploits the fact that many people are processing details of government announcements about financial support for businesses/employees during the pandemic. This is a scam message that attempts to capture personal details.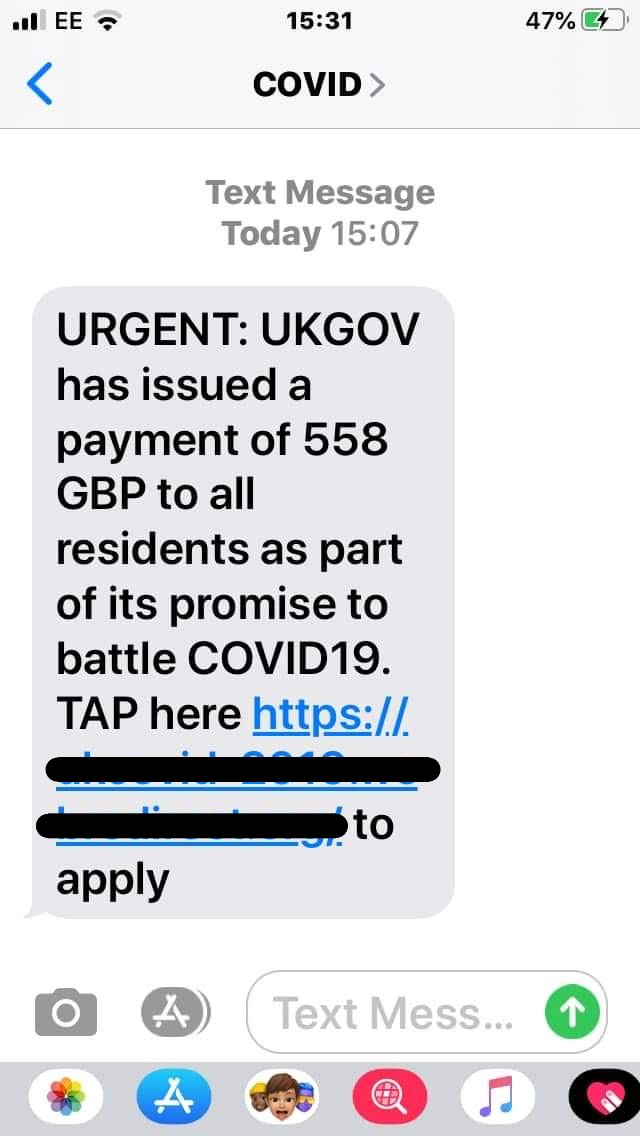 3. GOV.UK fines (SMS)
There have also been reports of scam text messages telling people they have been fined for being outside during the current social distancing measure. This may be confusing to some following increased police powers to enforce fines during the pandemic. Do not click on the links or give personal information – this is a scam.
Image source: HMRC Website
4. HMRC Scams
HRMC has also been alerting people due to the rise in calls, texts and emails claiming to offer financial support during the coronavirus. They stress that if anyone receives communication asking for personal or financial information – it's a scam.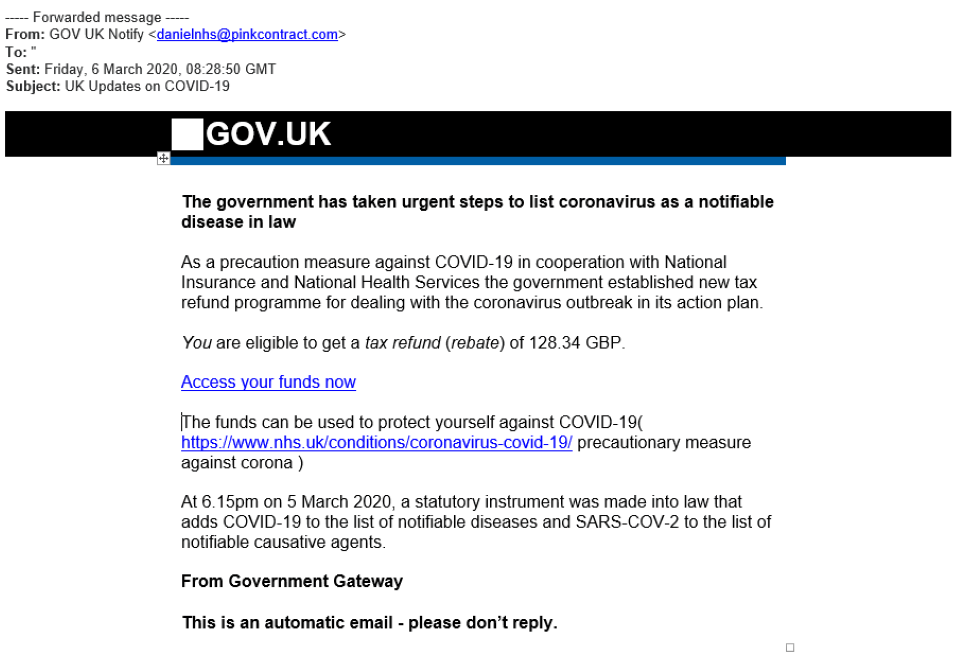 Image source: HMRC Website
5. Bogus door to door sellers
There have also been reports of door to door sellers offering hand sanitiser, medical equipment (gloves/masks) and cleaning supplies. The National Trading Standards Authority have expressed concern about these products not being genuine and potentially hazardous.
How to report scams
You can report fraudulent scams to Action Fraud using their online reporting tool, or by calling them on 0300 123 2040.
To report fraud on behalf of a vulnerable person, you should make this clear to Action Fraud, so they receive the right support.
Check the scams section of your App for up-to-date information on scams.