Zoom is a video conferencing platform which was founded in 2011 and is currently available on desktop, mobile, tablet and browser. The platform allows users to run meetings, webinars, share files and live chat with others. Zoom's capacity to broadcast and host video chats with up to 100 others has made it popular for church gatherings and school lessons.
Zoom has recently seen a
535% surge
in daily traffic to its download page.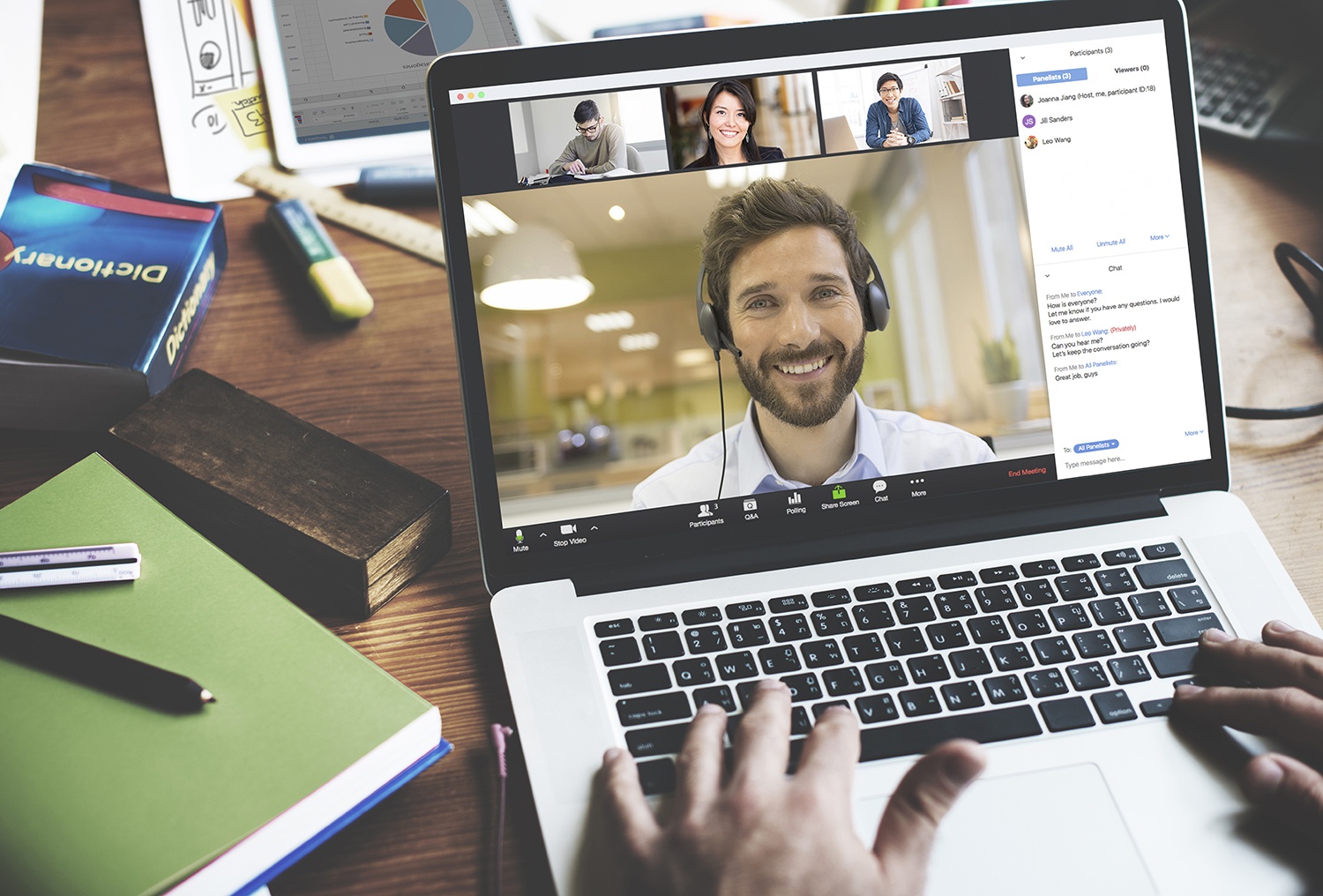 Zoom's Core Features
Virtual Features: virtual video break out rooms, whiteboard sharing and live annotation

Meetings: Zoom's video chat allows users to talk in HD video, screen share, and whiteboard

Video Webinars: Zoom' allows users to host a webinar and invite up to 100 interactive attendees and have up to 50 camera feeds display at once

Zoom Chat facilitates instant group messaging, where users can send text, images and audio

End to end encrypted: The platform now has this feature enabled.
How Safe is Zoom?
On Apple's App Store, Zoom 
is
ranked as suitable for 4 years and up and is rated PEGI 3 on Google's Play Store. 
Zoom is different from social media platforms, the conferencing software may present a risk to young people from uninvited guests to open meetings with shareable invites. 
There are no 'block' or 'report' functions as we would see on social media platforms, instead, there are meeting restrictions. As more and more young people use the platform for learning, it's important to understand and apply the appropriate safety settings. Knowing how to use these settings will help keep young people safe on the platform.
Safer Zooming
The most obvious risk associated with Zoom is the potential for uninvited guests to access a meeting, referred to as 'Zoom Bombing':
Each meeting is assigned a 9 digit Meeting ID. Ensuring this ID is kept private will keep uninvited guests from joining your video chat. Meeting hosts can also add a password offering another layer of security.

Zoom offers a 'Waiting Room' function, which allows users to screen new guests before granting access.

Users can change settings to stop others from screen sharing. During meetings, screen sharing privileges can be granted to trusted users.
Top Tips for Parents
Encourage young people to only use Zoom with people they know in real life. If they host their own meeting, they should restrict the ability of unknown users to join or share their screen.

Make sure young people understand how to secure their privacy on the platform. Try using Zoom together to get an idea of how it works and figure out restricting privacy settings together.

 Encourage kindness and respect online just as you would in real lessons – this helps create a safer internet for everyone.

Make sure young people understand the risks of image sharing and screenshots online.