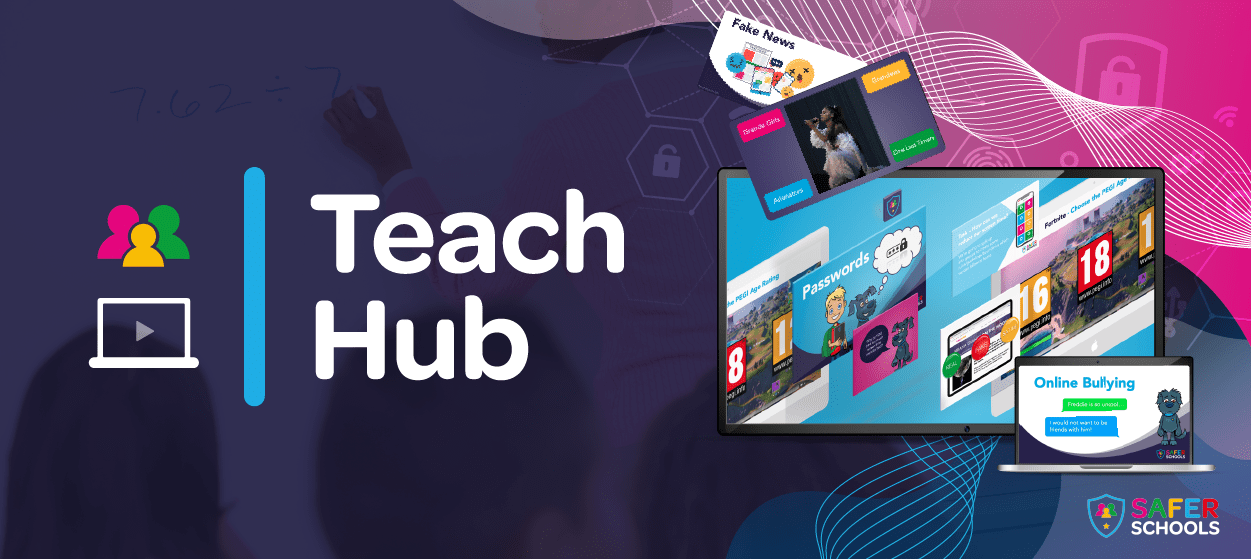 Teach Hub is our online library of Digital Safety resources created by teachers for teachers to will help to educate, empower and protect your pupils.
Below are five reasons why you should access, download and use our Teach Hub resources:
1. Relevant topics
During these uncertain times, we know young people are likely to be spending more time online and this can be a little disconcerting. With this in mind, our Teach Hub covers important topics (such as Fake News, Influencers and Image Sharing). Whether set as part of home learning or as an engaging lesson upon return to school, these lessons are great way to help your pupils stay safer online.
2. Engaging resources
Teach Hub has a range of high-quality PowerPoints, videos and worksheets all created by our experienced in-house team of teachers with you and your pupils in mind. As well as this, our resources contain engaging animations and graphics created by our in-house design and animation team. Therefore, you are guaranteed to be teaching lessons with both substance and style!
3. Easy-to-follow lesson plans
Each lesson comes with an easy-to-follow lesson plan which guides the teacher through the lesson, gives lesson prompts to keep teachers a step ahead of their pupils as well as suggestions for enhancing key learning. With Teach Hub, we do (most of) the planning so you don't have to! Not only are they simple to use, they're simple to print! There's no need to worry about your printing credits with our lesson plans!
4. Simple to use
Teach Hub is really straightforward to use. Simply browse the differentiated Primary and Secondary resources and 'download' the resources which you'd like to teach with your class.
5. It's completely FREE
As a small thank you to all those involved in teaching during these tough times, we, at Safer Schools, are offering access to our Teach Hub for FREE for a limited time.
To access the Teach Hub simply go to oursaferschools.co.uk/teachhub/ and enter the license key below:
EDU-SAF-SCH-TH