The UK Council for Internet Safety (UKCIS) have updated its non-statutory guidance on Youth Produced Sexual Imagery (YPSI), which is entitled 'Sharing nudes and semi-nudes: advice for education settings working with children and young people' and replaces 'Sexting in schools and colleges: responding to incidents and safeguarding young people' (2016). 
The guidance has been released in England and Wales and has been developed alongside the National Police Chiefs Council (NPCC).
Although this non-statutory guidance is not designed for your region or setting, we understand that the principles outlined and updated are likely to inform best practice in cases of nude or semi-nude related incidents. This comes at a time when other regional legislators are reviewing practices and responses to online harms.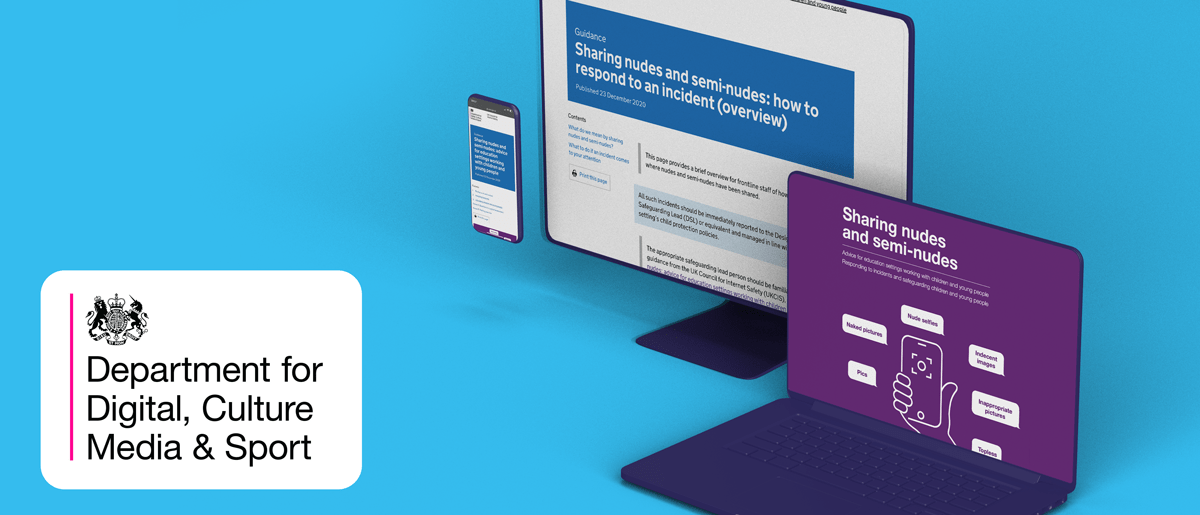 What are the Main Changes? 
Section 1: Background and Context
The definition of 'sexting' has been replaced with a definition of 'sharing nudes and semi-nudes'

A typology of 'sexting' (Finkelhor and Wolak, 2011) has been added to distinguish between experimental image sharing vs aggravated image sharing

There is a new section that explains the motivations and behaviours that influence the sharing of 'nudes and semi-nudes' – specifically that they are not always sexually or criminally motivated

Guidance has been added on how to respond to incidents including when and how to refer incidents to the police

Law on non-consensual image sharing has also been added
Section 2: Background and context
New guidance on supporting young people, parents and carers with incidents

Guidance on recording incidents has been updated

New guidance on the Internet Watch Foundation (IWF) and Childline's Report Remove Tool 

Guidance and best practice examples/case studies have been added
Section 3: Educating Children and Young People
Guidance on challenging barriers to reporting and victim-blaming

Guidance on best practice in delivering safe and effective education and working with external visitors (educators)
Join our Safeguarding Hub Newsletter Network
Members of our network receive weekly updates on the trends, risks and threats to children and young people online. 
Sign Up