Hi, welcome to Safeguarding Soundbites. I'm Colin Stitt, Head of Service and Safer Schools at Ineqe Safeguarding Group and today I'll be bringing you the latest in safeguarding news and talking about the online issues we can all take action on to help protect children and young people in today's digital world.
For most children and young people, online gaming is a staple of their routine and an enjoyable, everyday hobby. But there's rising concern about the prevalence of gambling that's creeping into gaming. The lines between the two can get blurry – it can be difficult to measure where one ends and the other begins, leaving children vulnerable to being exposed to gambling at far too young an age. INEQE's online safety experts took a look into the growing problem. Visit our online safety section on Ineqe.com to learn more and get helpful suggestions on what you can do for the child or young person in your care.
This week was Autism Acceptance Week – a week to reflect on how we can create a society that's inclusive, accepting and accessible for all. We know that in today's world, cyber bullying is a real and worrying concern, especially for parents, carers and teachers of children and young people with autism. Find our guide on how to talk to children with autism about cyberbullying, with practical steps to take, in our online safety section.
The Online Safety Bill continues to headline the safeguarding news world, with the Bill recently being presented into the House of Commons – but what exactly is the Online Safety Bill and what will it change when it comes to all our roles in keeping children and young people safe online? Our guide to the online safety bill explains all, including why you don't need to wait for a bill to take steps towards a safer online world.
In the news this week, it's been revealed that children as young as six are making money online, through eBay, gaming or even cryptocurrency, thanks in part to YouTube and TikTok tutorials. This has raised concerns about the safeguarding of children from potential risks, like exploitation and being scammed.
Similarly, an Ofcom study released this week has shown that children are using TikTok – despite the 13+ age policy. Around one in three children aged eight to eleven years old have their own TikTok account and 16% of three- to four-year-old are watching videos on the app.
It has also been reported this week that Esports players face the same mental health pressures as other athletes, according to new research. The professional video game players also experience stress, sleeping problems, anxiety, and burnout and at the same rate as players of other professional sports, such as football. Keep an eye on our website or your App notifications for our upcoming guide to Esports, explaining what it is and the risks it could pose to young people.
That's everything from me for this week – see you next time, thanks for listening and stay safe!
Join our Online Safeguarding Hub Newsletter Network
Members of our network receive weekly updates on the trends, risks and threats to children and young people online.
Sign Up
Pause, Think and Plan
Guidance on how to talk to the children in your care about online risks.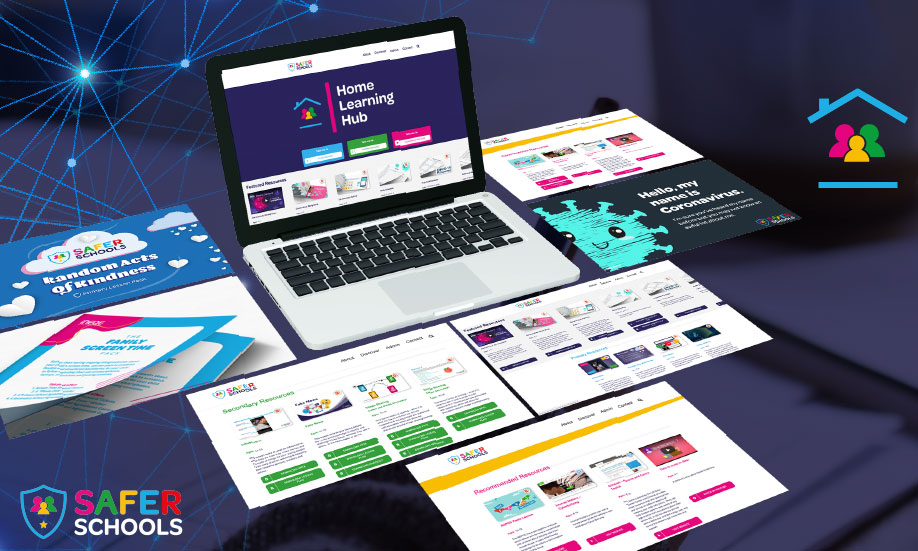 Visit the Home Learning Hub!
The Home Learning Hub is our free library of resources to support parents and carers who are taking the time to help their children be safer online.