Hello and welcome to Safeguarding Soundbites – the mini podcast from Ineqe Safeguarding Group that gives you this week's round-up of safeguarding news, alongside all the latest updates and advice from our safeguarding team. My name's Iain Jones, let's get started!
This week held Global Accessibility Awareness Day – a day to reflect on and consider online accessibility and digital access. Although much onus is on how tech companies and online platforms create and design their products, there are changes we can all make to be more inclusive online. Visit our online safety section at ineqe.com to find out what you can change today.
Do the young people in your care play Apex Legends? This online multiplayer game is a free-to-play battle royale style videogame. Unlike the similar game Fortnite which has a PEGI rating of 12+, Apex Legends is 16+. We looked at what young people love about the game, plus outlined some of the safeguarding risks you may need to be aware of. You'll find that in our online safety section on our website.
In the news, the Online Safety Bill continues to face criticism from campaigners and organisations. This week women's organisations and charities said the Bill doesn't do enough to adequately address online violence against women and released a draft code of practice for the bill that focuses on the prevention of violence and underlying causes, rather than removing content.
An open letter was also written for the Prime Minister and Culture Secretary, asking for amendments to the Bill that will mean tech giants are compelled to share more data about the impact of their content and evidence of risks and to give Ofcom more power to hold platforms to account. The group of over 40 charities, campaigners and academics who signed the letter also criticised that, in its current form, companies would still be in control of what data they're sharing to be independently scrutinised. You can learn more about what the Online Safety Bill is by searching Ineqe.com for 'online safety bill'.
In England and Wales judges are to be given the power to impose tougher sentences on sex offenders caught in stings. The new guidance will apply to cases where the offenders have been caught after a sting operation involving someone posing as a child or children online and in which there is no child victim nor has any sexual activity taken place. These convictions will carry a maximum jail sentence of 14 years.
Childline has reported that the number of counselling sessions around exam anxiety has almost doubled in the last seven months, with more than 200 counselling sessions taking place in March 2022. If you're worried about the stress of exams on the child or young person in your life, you can find advice about how to help by searching our online safety section for 'exam stress'.
That's everything from me for this week – join us again next week when we'll bring you more safeguarding news and advice. In the meantime, we'd love to connect with you on social media – just search for 'Ineqe Safeguarding Group', or you can get in touch with us via our website at ineqe.com. Have a great week and I'll see you next time.
Join our Online Safeguarding Hub Newsletter Network
Members of our network receive weekly updates on the trends, risks and threats to children and young people online.
Sign Up
Pause, Think and Plan
Guidance on how to talk to the children in your care about online risks.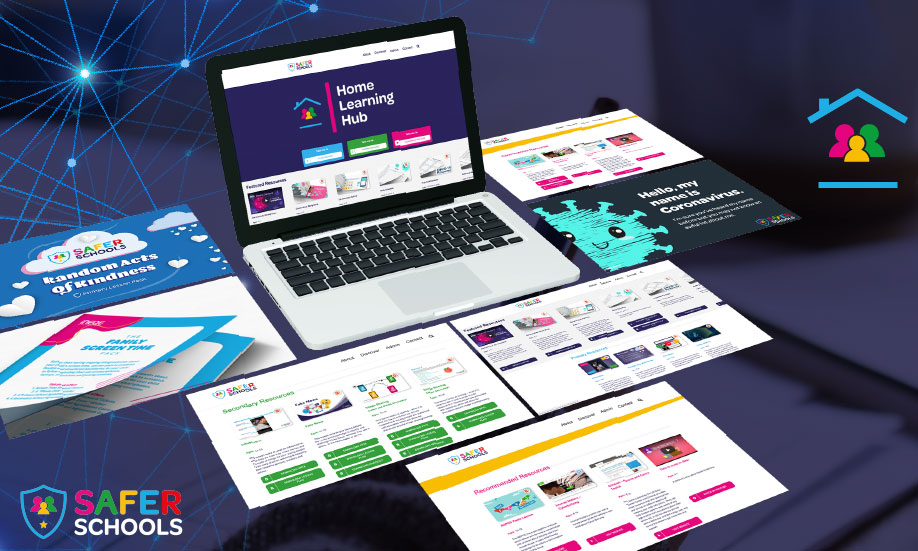 Visit the Home Learning Hub!
The Home Learning Hub is our free library of resources to support parents and carers who are taking the time to help their children be safer online.