Hello and welcome to Safeguarding Soundbites!
I'm Colin Stitt, Head of Safer Schools and on this week's episode, I'll be talking about the impact of exam stress on young people and how you can help, International Missing Children's Day, and as always, getting you in the loop on the latest in safeguarding news.
It's officially exam season – the culmination of many hours spent learning and studying for students. Although always a high-pressure time, with the impacts of the pandemic and lockdowns on young people's education and mental health still in question, we'd like everyone in the care of young people to be aware of how exam stress affects them. By knowing the signs to look out for and how you can help, we can all take steps to mitigate and soften exam stress pressure. Visit our online safety section at ineqe.com to learn more.
Also this week, was International Missing Children's Day – what springs to your mind when you think of missing children? For many, it's children like Madeleine McCann or Ben Needham. But there are also lots of children that go missing in the U.K. in different circumstances, like running away from care, or children who have been sexually or criminally exploited. Ineqe Safeguarding Group's CEO Jim Gamble explains more in our article 'Understanding Missing' – you can find it on ineqe.com.
The government has released new guidance on safeguarding and the promotion of the welfare of children and young people in schools and colleges in England. This new guidance comes into force on the first of September 2022. Our online safety experts took a look at the guidance and highlighted some of the key areas and what they mean in practical terms. You can learn more in our online safety section on our website.
In the news, a facial recognition firm has been fined over 7.50 million pounds by the U.K's data watchdog. 'Clearview AI' was found to be sourcing image of people's face from social media platforms and other online places. They added this to a global database and had collected over twenty billion images.
New research has shown that Covid-19 has left children aged eleven to fifteen more depressed and less satisfied with their lives. The joint research from organisations such as the University of Dundee also found that girls exposed to the pandemic exhibited greater depressive symptoms, behavioural issues and lower wellbeing.
There's been calls for an overhaul to child protection services in England after the death of two children in their homes. Arthur Labinjo-Hughes
was killed by his step-mother at six years old and Star Hobson, sixteen months old, by his mother's partner. A review into the cases found there were several chances missed by child protection teams that could have saved the children after multiple warnings had been received from their family members.
TikTok users are being targeted by scammers in fake get-rich-quick schemes. Users who watch financial advice videos are particularly at risk, with scammers using tactics such as cloned accounts to fool people into thinking they're being contacted by the financial advice accounts that they watch.
That's everything from me for this week! Please join me next time for more safeguarding news and advice. In the meantime, you can get in touch with us on social media – just search for Ineqe Safeguarding Group. And if you enjoyed this podcast, we'd love for you to share it with friends, family and colleagues! Thanks for listening and Stay Safe
Join our Online Safeguarding Hub Newsletter Network
Members of our network receive weekly updates on the trends, risks and threats to children and young people online.
Sign Up
Pause, Think and Plan
Guidance on how to talk to the children in your care about online risks.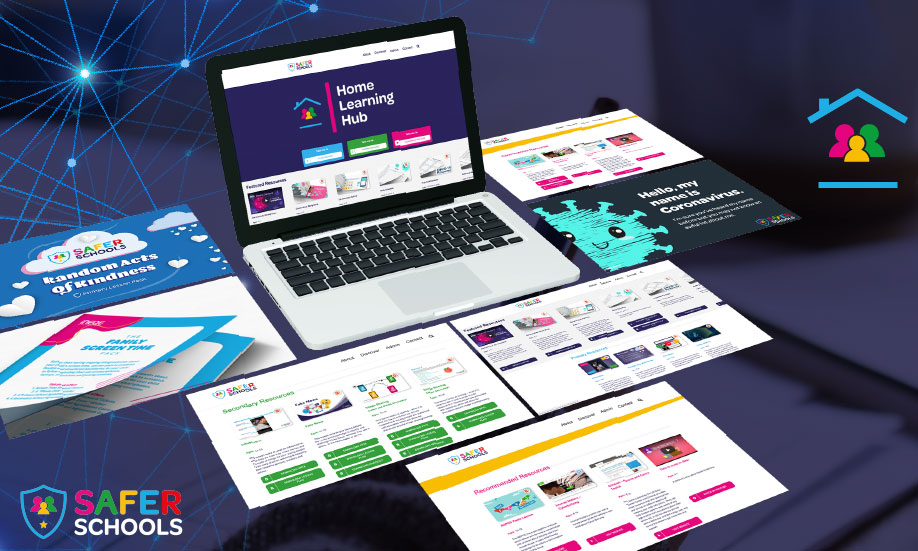 Visit the Home Learning Hub!
The Home Learning Hub is our free library of resources to support parents and carers who are taking the time to help their children be safer online.