Hello and welcome to Safeguarding Soundbites, your weekly podcast for staying in the loop with the latest in safeguarding news and getting up-to-date practical advice from our safeguarding experts here at Ineqe Safeguarding Group. I'm Colin Stitt, Head of Safer Schools – let's get in to it!
If you listened last time, you'll have heard me talk about Horizon Worlds, the virtual reality social space from Meta. Since then, there's been a major update with the metaverse platform having now been released in the U.K. and new safety features also to be added. We've since updated our Horizon Worlds article to include all the new information you need to know. Head over to our online safety section at ineqe.com to find out more.
Horizon Worlds isn't the only platform Meta have been updating – Instagram have released a range of new features, too, including a parental controls tools called 'supervision', sensitive content control that gives users more say over what kind of content they'll see and also, in-app nudges that send a user a notification if they've been viewing content that might be upsetting for too long. You can find out the full details about the updates and get our online safety experts' take on our website, on the online safety section.
In the news this week, a new EU regulation will see tech companies facing fines if they don't deal with disinformation on their platforms. Companies such as Google and Meta will need to take action on forms of disinformation such as deepfakes, fake news and increase transparency around political advertising, or else they could be fined up to 6% of their global turnover.
A recent study by The Cybersmile Foundation has found that 89% of people felt that social media could negatively affect their mental health. The study, which asks 16- to 24-year-olds about their use of social media, also found that 85% of respondents think that social media negatively affects the way that they feel about their own body.
Research from the Childhood Trust has found millions of young people are at 'breaking point' with stress and anxiety because of the effect of the rising cost of living. Nearly one in 10 has started self-harming and 8% have shown suicidal tendencies. The charity said the persistent anxiety for both their own and parent's wellbeing, as well as lack of basics such as food and toiletries was taking an emotional toll on children.
A poll commissioned by BBC Education has found young people trust politicians less than social media influencers to tell the truth about current affairs. The survey targeted more than 2000 people aged 11 to 16 and found that social media is the main source of news for the age group.
And that's your round-up of this week's safeguarding news and advice! I'll be back next time, until then you can stay up to date with Ineqe Safeguarding Group by searching for us on social media. We'd love for you to share Safeguarding Soundbites with your friends, your family and your colleagues. As always thanks for listening and Stay Safe!
Join our Online Safeguarding Hub Newsletter Network
Members of our network receive weekly updates on the trends, risks and threats to children and young people online.
Sign Up
Pause, Think and Plan
Guidance on how to talk to the children in your care about online risks.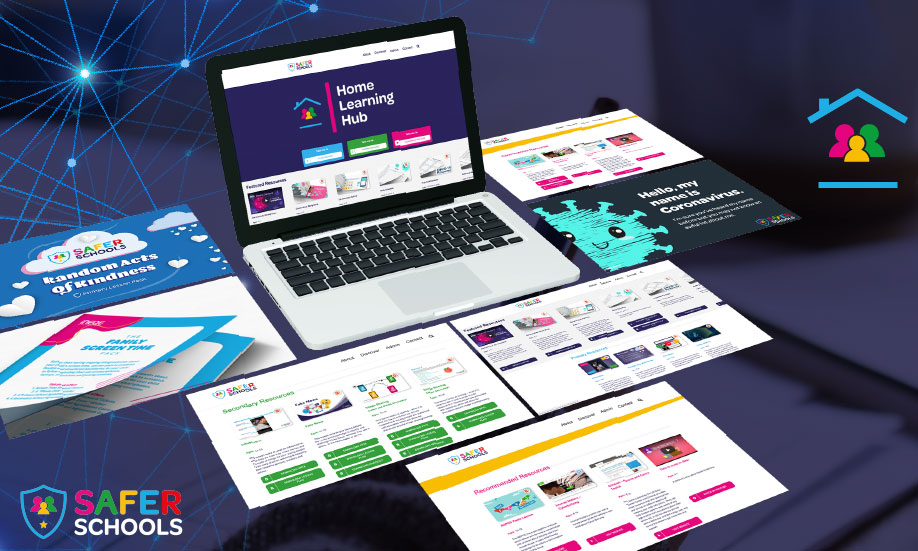 Visit the Home Learning Hub!
The Home Learning Hub is our free library of resources to support parents and carers who are taking the time to help their children be safer online.