What are Esports?
Esports (or electronic sports) are best understood as competitive-level online videogaming. Esports players compete against each other for prizes, money, and prestige.
Any videogame with the potential for competition can become an esport – from sports games (e.g. FIFA) to first-person shooter games (e.g. Call of Duty) to card collecting battle games (e.g. Hearthstone).
Esports can be team-based or solo experiences. They require training, skills, and time. Teams have coaches, sponsorships, and friendly matches for practice (called 'scrims') before competitions. The games themselves are designed to be immersive and to encourage players to become the best, with in-game rewards and achievements awarded to higher levels of skill.
💭 Team Liquid's League of Legends squad reported a gruesome training schedule for upcoming competitions – up to 50 hours per week!
Games that the child or young person in your care may be playing daily, such as Fortnite, Rocket League, and Overwatch, have cemented themselves in the esports scene, hosting tournaments and causing some professional players to gain celebrity-like status. There are clubs, such as Manchester City, who recruit players. Even celebrities, like David Beckham and Drake, co-own esports organisations. Shaquille O'Neal invested $155 million in the Sacramento Kings-owned esports team.
Esports are fast developing and gaining more momentum each year, with the industry growing in value by 8.5% every year. Young people can now choose esports as a skill for their Duke of Edinburgh Award and even gain a BTEC qualification in the subject.
Discord communities for games can also host and promote private tournaments, especially with so many games like Fortnite introducing custom modes where players can create their own matches. Why Do Young People Like Esports?
Remember trying really hard to erase the name at the top of the list on the Pac Man machine at the arcade? Or perhaps getting sweaty hands at Street Fighter? The competitive nature of games that sparked friend-versus-friend matches and sibling rivalries is what esports is built on.
Esports may have been around for a long time, but their recent rise in popularity can be attributed to livestreaming on platforms like Twitch and YouTube. With the rise of streaming and influencers, many young people look up to esports professional players like they would a football player. Professional players are often also content creators and livestream the game they compete in during downtime, training time, and online tournaments. Livestreaming has helped expand esports as a legitimate career option or goal for young people.
The child or young person in your care may already participate in esports amateur tournaments regularly, either with friends or by getting matched up against other players online. For example, Rocket League hosts tournaments everyday where players can compete for in-game rewards. Amateur tournaments are often advertised on the games themselves. Some tournaments host events for amateur teams to compete for a chance to play against the pros in professional events.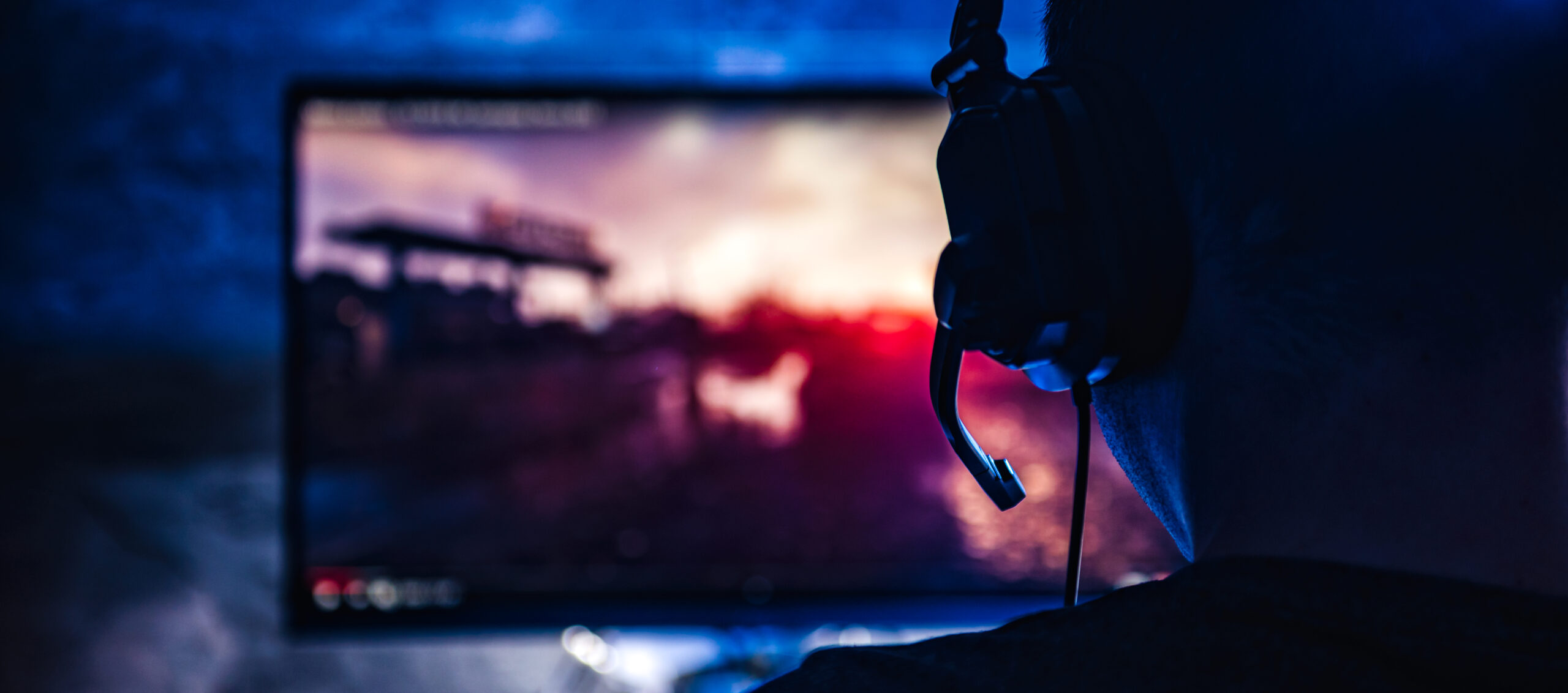 Are Esports Like Other Sports?
Like traditional sports, esports have a spectator element to them in which fans watch tournaments and matches, support particular teams, and admire certain players. Esports tournaments can range from small-scale events aimed at amateur enthusiasts or large-scale events for professional teams sponsored by game publishers.
Dota 2's 'The International' tournament is consistently one of the largest esports events every year, selling out stadiums and boasting a $34 million (£25.8 million) prize pool.
What are the Risks of Esports?
In this guide to esports, we want to outline what the possible risks associated with esports are to help you keep the children and young people in your care safer when they are watching and/or playing esports.
Join our Online Safeguarding Hub Newsletter Network
Members of our network receive weekly updates on the trends, risks and threats to children and young people online.
Sign Up