89% of the UK's internet users know what Snapchat is. It's one of the most popular social media platforms and is widely used by young people to send 'disappearing' pictures, videos, and messages. Parents and carers have been asking the platform for more parental controls for years. They want to understand more about how those in their care use the app while also keeping them safer. After nearly one year in development, the promised parental control feature has finally arrived – Snapchat Family Center.
We have tested this new online safety tool to help parents and carers understand how it works, its potential risks and benefits, and our advice for how to use it most effectively.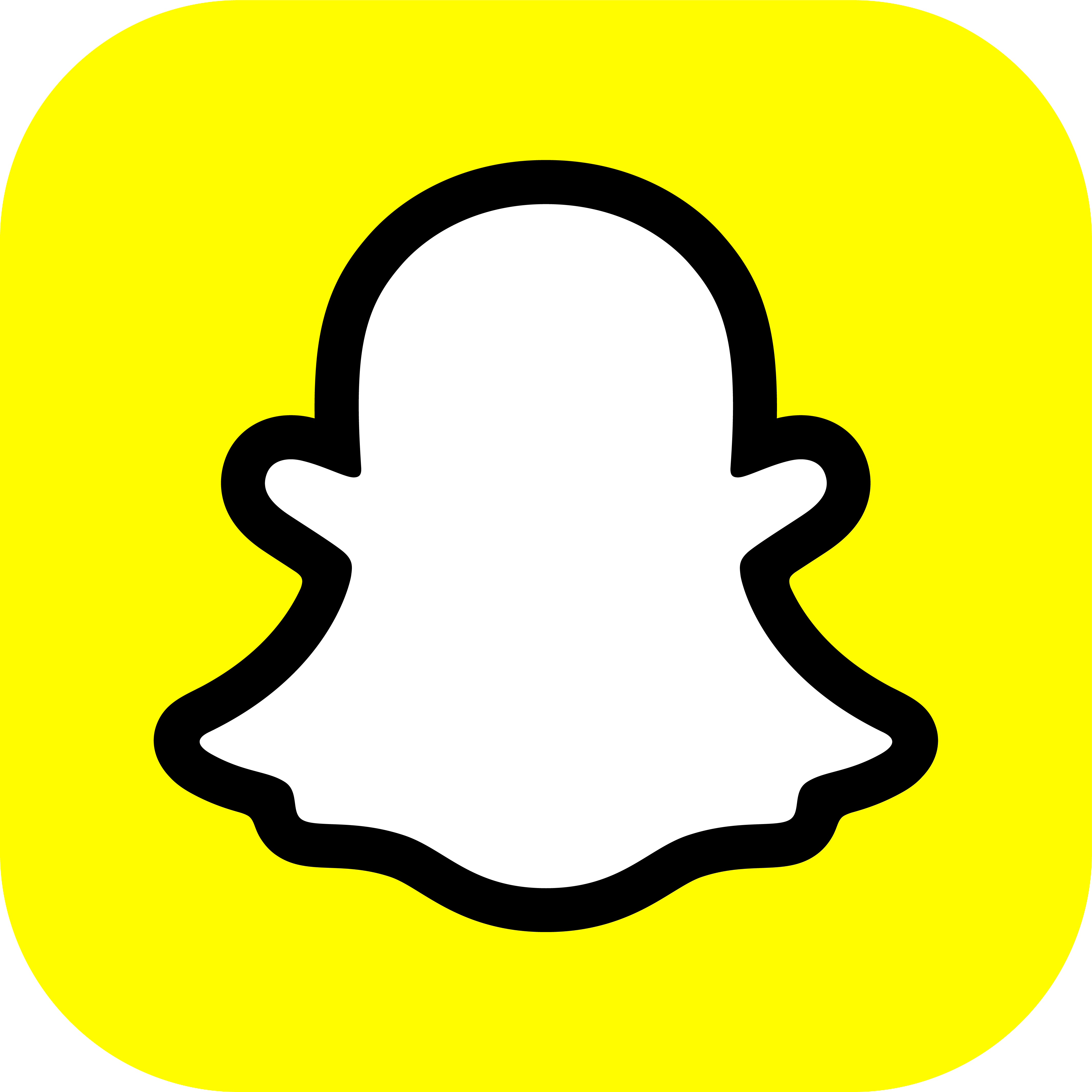 What is Family Center?
Family Center is the latest addition to Snapchat's existing parental controls. According to Snapchat, this new feature aims to provide parents and carers with "a window into their teen's online life." The platform hopes this will help parents and carers feel more comfortable with the app and the way those in their care use it. Simultaneously, it promises to allow young people to interact in an environment that "prioritises their safety, privacy, and well-being."
Mainly, this feature allows parents and carers to see who their young person is communicating with on Snapchat – without revealing any content from the conversations themselves.
You can access the Family Center by entering it into the Search Bar (top left corner of the screen) or by visiting your account settings (top right corner of the screen) and scrolling down to 'Privacy Controls'.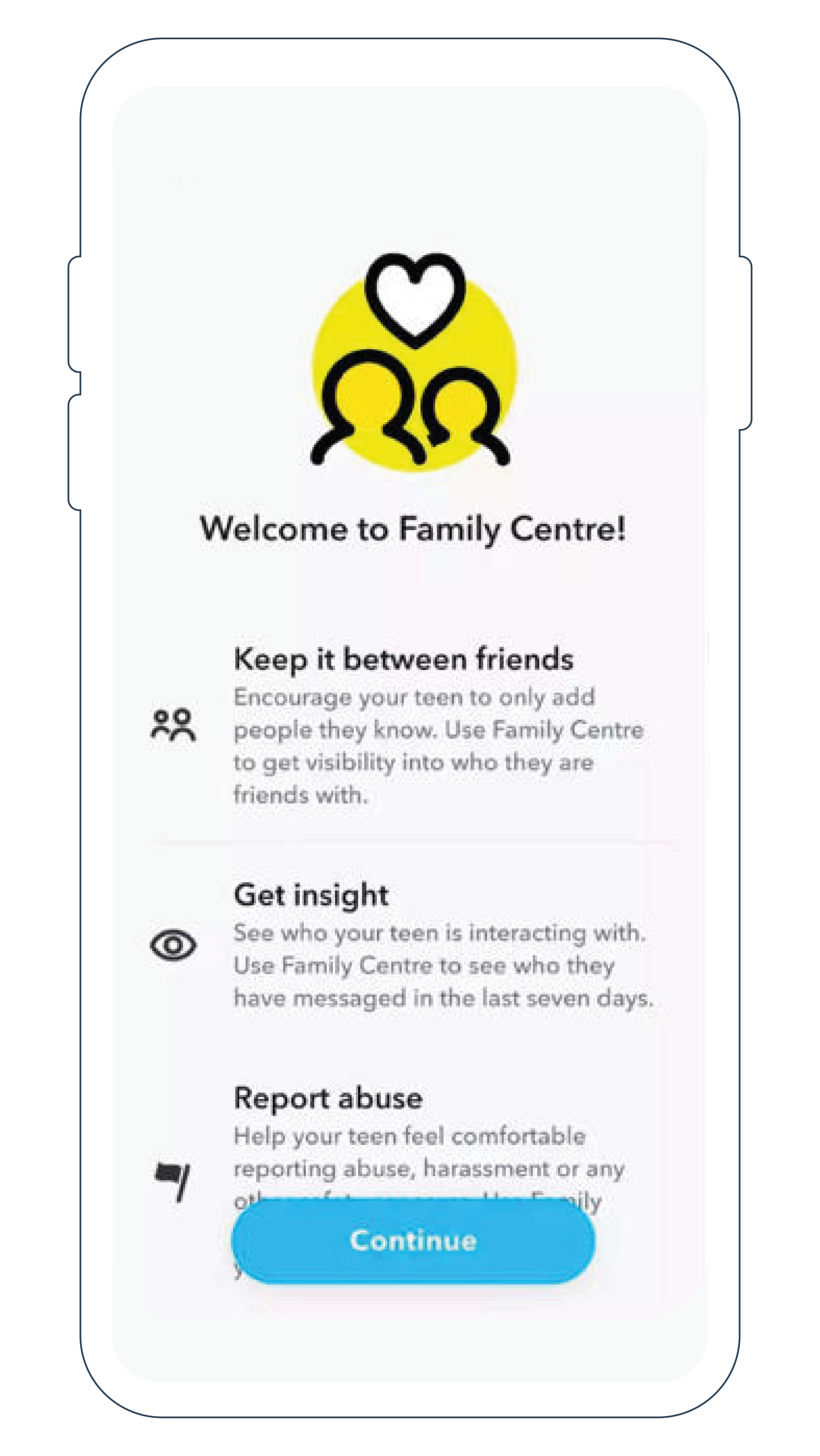 How does it work?
In order for Family Center to work between two linked accounts, the parent/carer account must be registered as over the age of 25 while the young person's account must be registered between the ages of 13-18. It is against Snapchat's Terms and Conditions for a user under the age of 13 to register for an account.
Important! Young people must accept both their parent/carer's friend request and Family Center invitation in order for this feature to be effective.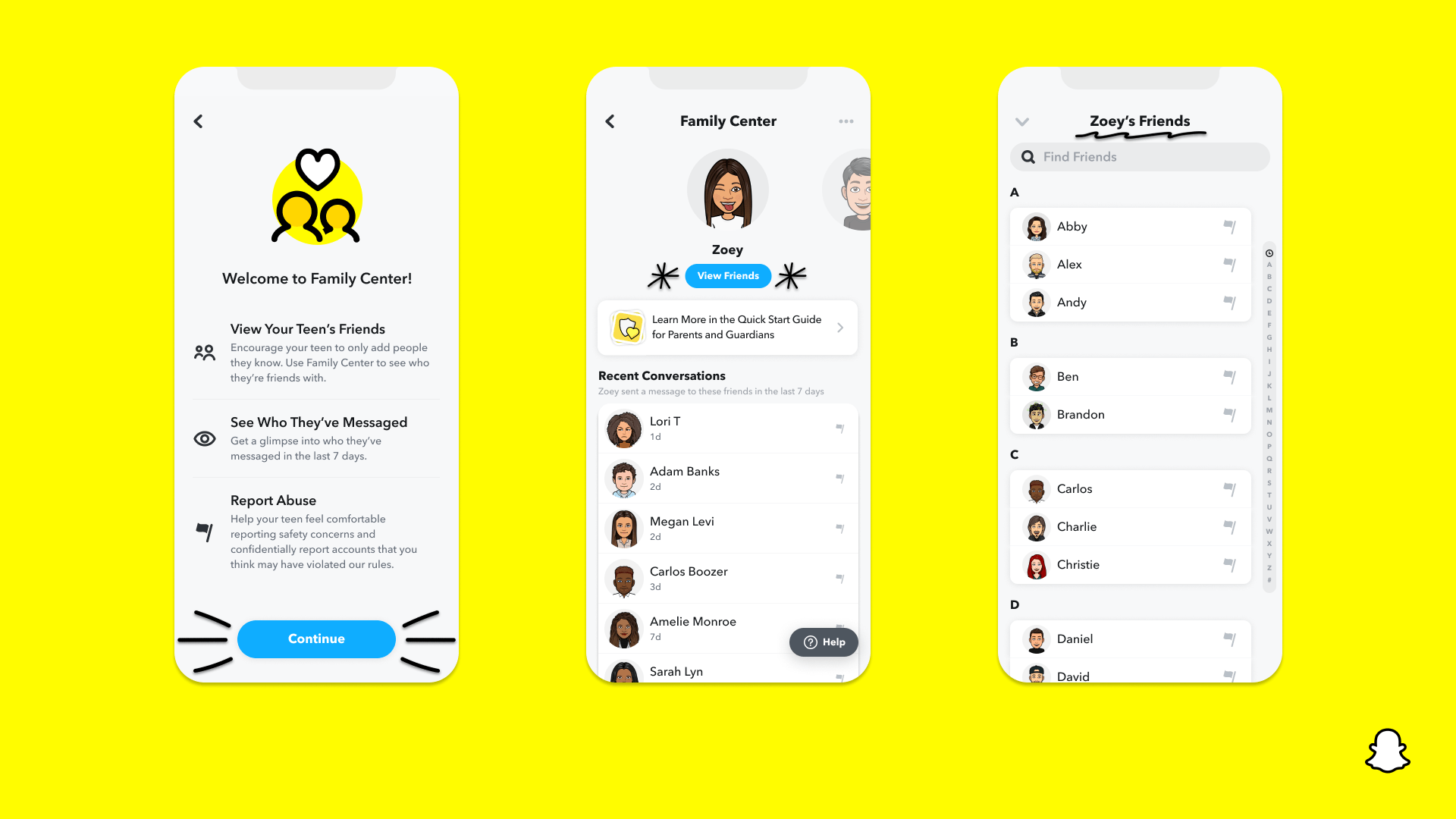 Parents and carers will not be able to see the content of any messages or Snaps, friend emojis associated with each account (e.g. 💛 for a user's top best friend), or any messaging history older than 7 days.
You should never force the young person in your care into adding you as a friend on Snapchat or using Family Center.
They may feel you are trying to 'spy' on them and could react in frustration or anger. Remember – this reaction does not mean they are doing anything wrong on the platform. They may just want you, as their parent or carer, to respect their right to private communication with their friends. If you are interested in using Family Center, have an honest discussion with the young person in your care about its benefits. You may even want to detail rules or explain exactly what you would be able to see to help them feel more comfortable.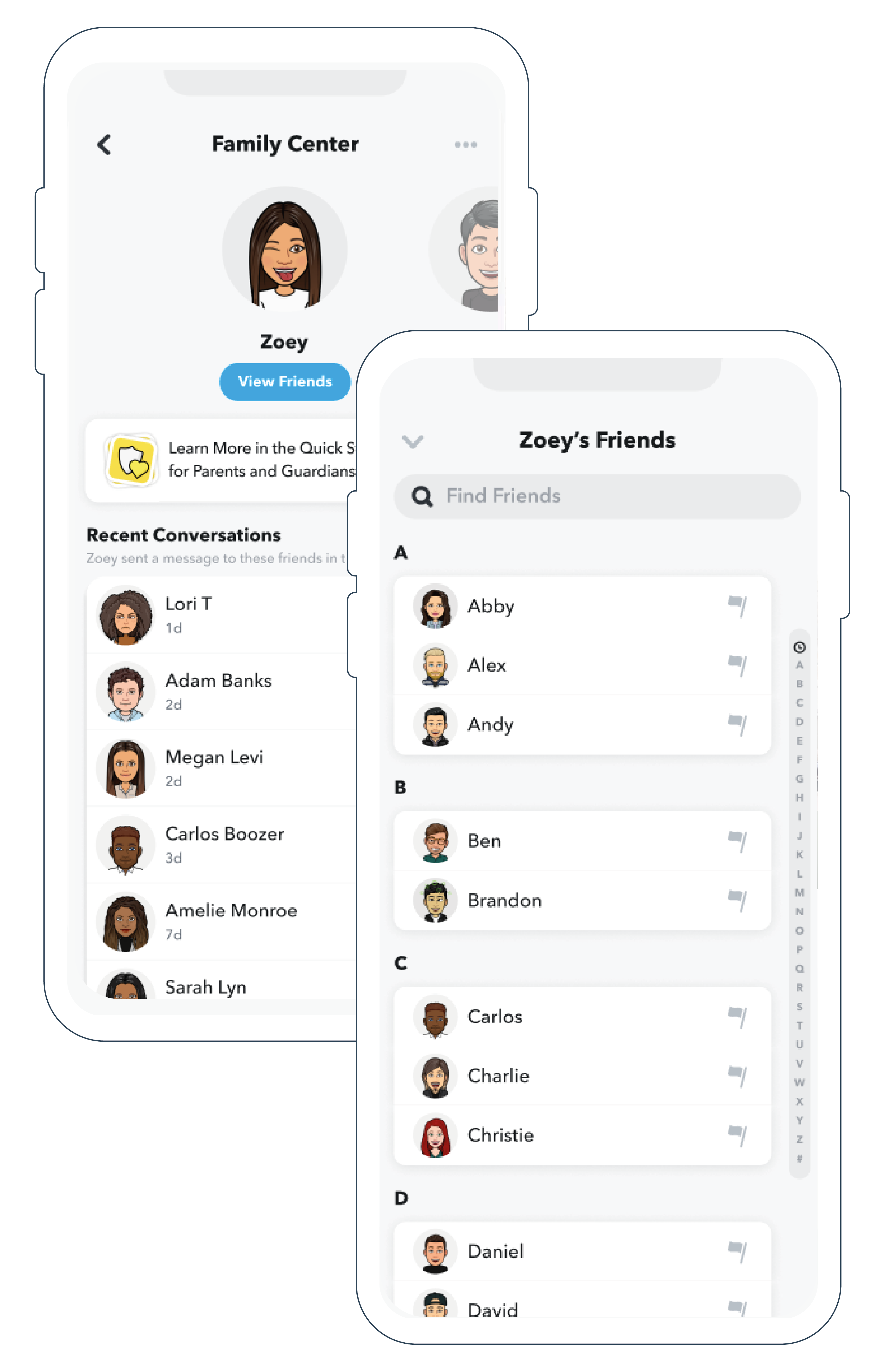 Top Tips for Parents and Carers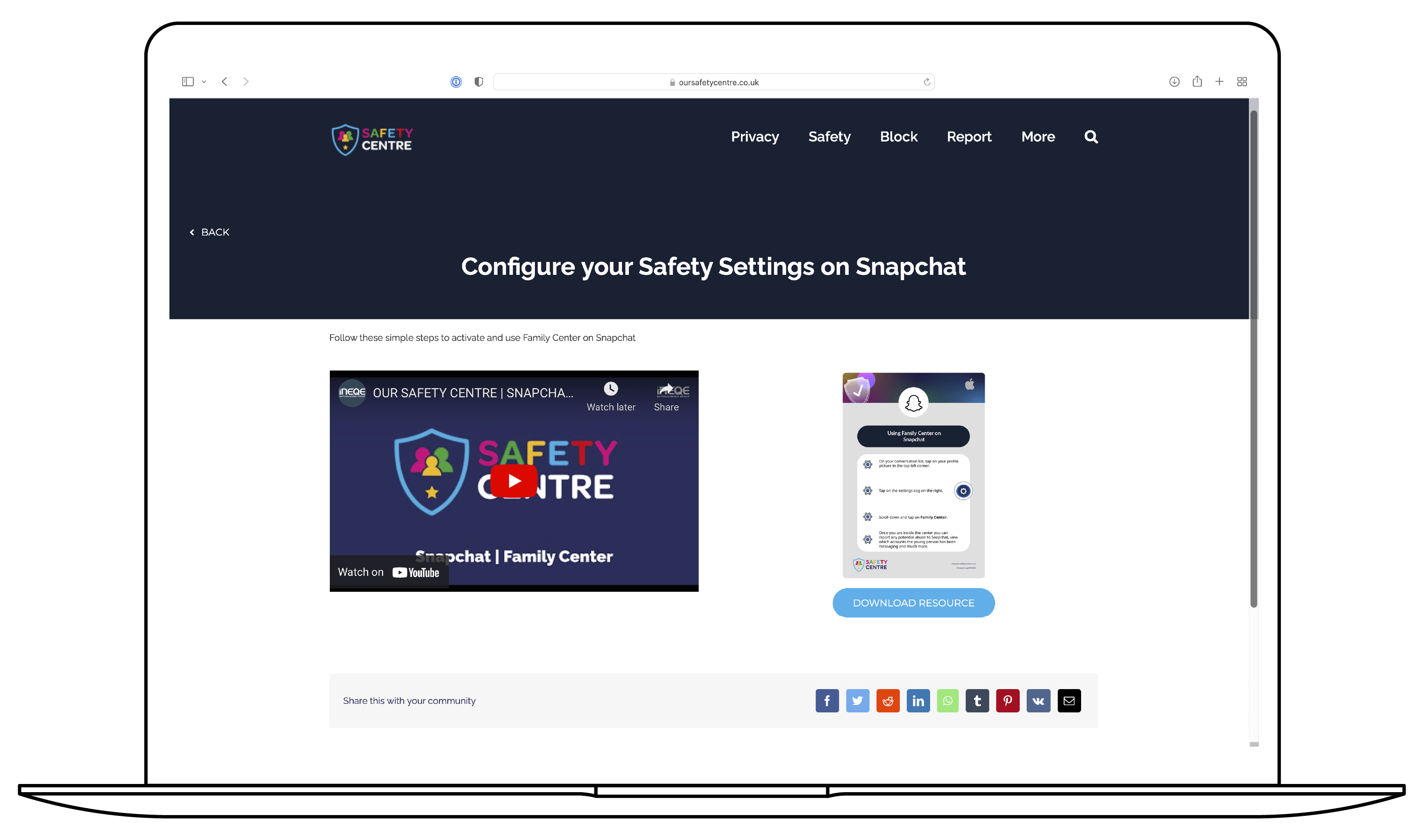 Join our Online Safeguarding Hub Newsletter Network
Members of our network receive weekly updates on the trends, risks and threats to children and young people online.
Sign Up