Hello and welcome to Safeguarding Soundbites, the podcast that keeps you up to date with the latest online safeguarding news, alerts, and advice. This week our experts take a look at Netflix's disturbing true crime releases as well as advice for removing barriers to education for pupils with dyslexia in honour of dyslexia awareness week.
Let's begin with this week's news in all things social media, where a new report has found TikTok is tracking users…even when they don't have the app. The organisation Consumer Reports discovered that TikTok receives information such as web browsing habits, search history and even IP addresses. The discovery comes hot on the heels of the UK's Information Commissioner's Office, who served the platform with a 'notice of intent' to investigate whether they're in breach of data protection laws for failing to protect children's privacy – if found guilty, they'll face a £27 million fine.
Both Twitter and Instagram are testing out new features for their platforms, with Twitter rolling out the much-requested editable tweets in New Zealand, Australia and Canada. Edited tweets will feature a pencil icon plus a time stamp of when it was last edited. And over on Instagram, the platform is in-app testing allowing users to have multiple links in their bios.
Roblox has removed two controversial games that allowed players to fight and kill each other, playing as Russians or Ukrainians. One of the games had been featured on Roblox's discovery section and reached 90,000 plays in less than two weeks. Roblox said that after being contacted by the BBC, both games were removed within four hours for violating community standards.
Research has shown that consuming true crime media can lead to fears of becoming a victim and be triggering for past victims of sexual and domestic violence. With the recent success of two of Netflix's new fictional releases based on true stories, one based on serial killer Jeffrey Dahmer and the other about Marilyn Monroe, we've released a safeguarding special update. Visit our website ineqe.com to learn about the risks and concerns for young people who view this content, and other content like it.
And finally, this week is Dyslexia Awareness Week. We've been taking a look at some of the barriers young people with dyslexia face in education and in the digital world, given that an estimated 10% of the population have dyslexia according to the British Dyslexia Association. While we recognise there are challenges that children with dyslexia can face online, digital devices and clever software can help break down barriers to literacy, reading, and communication, improving a child's self-confidence in the process. To find out more check out our article at ineqe.com
That's all from me for today! We'll be back again next week with more news and updates. In the meantime you can follow us on social media by searching for 'INEQE safeguarding group' and be sure to share this Safeguarding Soundbites podcast episode with your family, friends, and colleagues. Until next time, stay safe.
Join our Online Safeguarding Hub Newsletter Network
Members of our network receive weekly updates on the trends, risks and threats to children and young people online.
Sign Up
Pause, Think and Plan
Guidance on how to talk to the children in your care about online risks.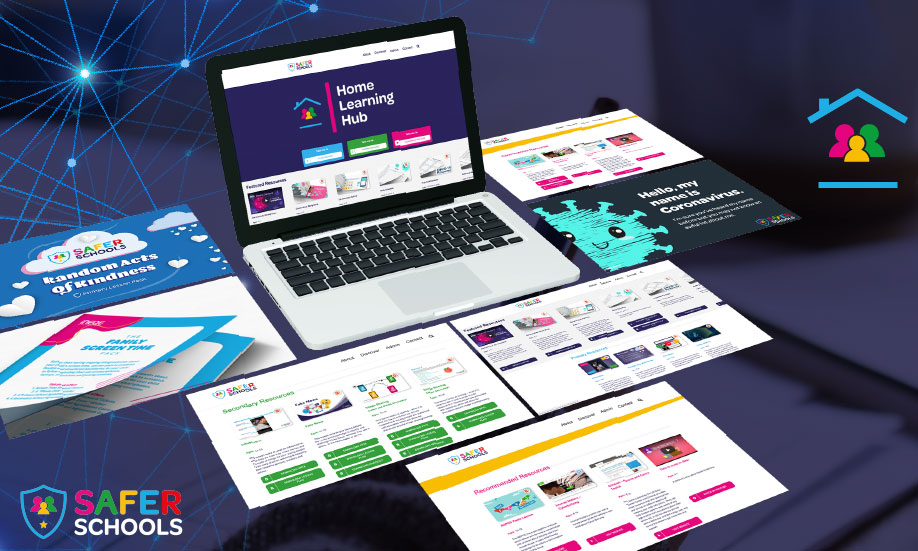 Visit the Home Learning Hub!
The Home Learning Hub is our free library of resources to support parents and carers who are taking the time to help their children be safer online.