Hello I'm Colin Stitt, and welcome to Safeguarding Soundbites.
If you're a first time listener, this is the podcats that keep you up to date with the latest safeguarding news, alerts and advice. Let's get into it!
This week saw World Mental Health Day, with this year's theme focusing on making mental health and wellbeing a priority across the globe. In honour of this day, we compiled our best resources on mental health, including top tips for having a conversation with the young people in your care about mental health – a topic that some people can find tricky to talk about. You can find this in our safety section on our website ineqe.com.
And while you're there, check out our latest article on cyber security, that outlines how, despite what most of us might think, the biggest risk to our cyber security is actually people. Find out why that is and how you can take steps to keep yourself, your home and your school safer from the risks that people pose to being cyber safe.
The UK Council for Internet Safety has released guidance for professionals in education that work with children on challenging victim blaming language. As well as helping professionals understand what victim blaming language is, and its impact, it also includes practical steps for professionals on how to practice and be an advocate for an anti-victim blaming approach. This guidance was produced in partnership with Education Scotland, the Welsh Government, Department of Education, the Safeguarding Board for Northern Ireland, NSPCC, and many others. You can find the guidance in full on our website.
In the news this week, new research commissioned by Ofcom has found that one in three children lie about their age to access adult content on social media. The research also found that, despite not being old enough, 60% of children under the age of 13 who are using social media have their own profiles. The findings have raised concerns about children being exposed to content that is inappropriate and/or harmful.
Facebook has warned that 1 million users have had their login information stolen by scam mobile apps. According to Meta, hundreds of apps on both Apple and Google's app store have been specially designed to steal user's credentials through the use of promised functionality and fake reviews. Meta says the relevant apps have been reported and removed from the app stores.
The Chief Scientist of Roblox has said that policing the virtual world is like "shutting down speakeasies" and that it's "such a challenge to moderate 3D". These comments follow the recent filing of a lawsuit that alleges a girl was connected with adult men on Roblox who encouraged her to move to other platforms and later pushed her to drink and send explicit images, also known as self-generated sexual imagery.
Twitter is rolling out a feature that will restrict users from seeing sensitive tweets unless there's an attached birthdate to their profile and they're over 18 years old. Twitter has said they're rolling out the feature as part of safety efforts and it will be available worldwide. Although it isn't confirmed, it appears this feature will rely upon self-verification, meaning younger users could potentially falsify their date of birth to appear older.
A study has found that four out of five teenagers in England say their academic progress has suffered as a result of the pandemic. The findings come from a study that looks into the impact of the pandemic on young people's life chances. The study found that 45% felt they have not been able to catch up with lost learning. Two-thirds also said their education plans have changed as a result of the pandemic.
That's all from me this week, make sure to share this episode with your friends, family and colleagues so we can all work together to help keep the children and young people in our care safer online. You can follow us our social media to keep up to date with what we're up to, just search 'ineqe safeguarding group' on all your favourite socials. Speak to you next week and stay safe.
Join our Online Safeguarding Hub Newsletter Network
Members of our network receive weekly updates on the trends, risks and threats to children and young people online.
Sign Up
Pause, Think and Plan
Guidance on how to talk to the children in your care about online risks.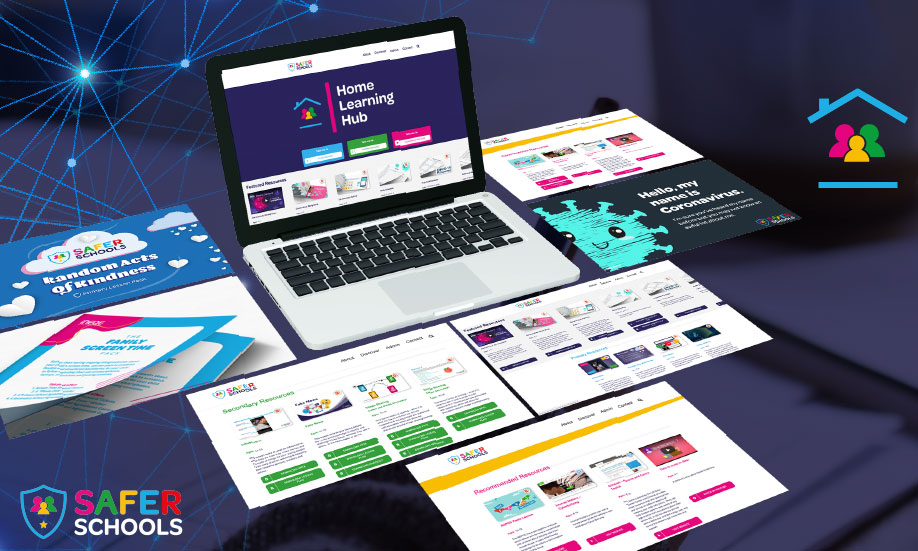 Visit the Home Learning Hub!
The Home Learning Hub is our free library of resources to support parents and carers who are taking the time to help their children be safer online.