Reading Time: 5.5 mins
July 10, 2023
What is Sextortion?
In today's digital age, young people are increasingly vulnerable to online threats, and one such menace is sextortion. Sextortion is a cyber-enabled crime that exploits a young person's trust and seeks to control them through the threat of public humiliation. It can happen to anyone, but it is particularly prevalent among teenagers and young adults.
Over 60,000 reports were made in 2022 relating to imagery of children aged 7-10 who had been groomed, coerced or tricked into performing sexually on camera by an online predator.
Shockingly, this is a 1058% increase since the pandemic. It is therefore crucial for parents and safeguarding professionals to understand this crime and take steps to protect young people from falling victim to it.
How Does Sextortion Happen?
Sextortion typically begins with an innocent online connection. A young person may encounter someone on a social media platform, a dating app, or even a gaming platform like Roblox. They bond over shared interests, and the online friendship becomes a regular interaction.
As the conversation progresses, it takes an unexpected turn towards sexual topics, initiated by the other person. The young person may feel confused or even apprehensive, but not suspect any malicious intent. In some cases, they may share explicit photos or engage in intimate acts on camera, unaware of the digital trap being set.
Unbeknownst to them, the perpetrator captures and saves their private moments. This gives the offender leverage to manipulate and control the young person. They threaten to expose the explicit content unless their demands for money, more images or victims are met. The threat of exposure can seem extremely real when the perpetrator goes to the lengths of searching through the young person's social media platforms to find their close friends and family members' accounts.
The sudden realisation of being trapped in a sextortion scheme induces panic and a range of negative emotions in the young person. They may feel violated, afraid, and embarrassed. Sadly, in some cases, the psychological impact can lead to thoughts of self-harm or suicide.
It is crucial for parents, carers, and safeguarding professionals to be aware of the signs of sextortion and take proactive measures to protect young people.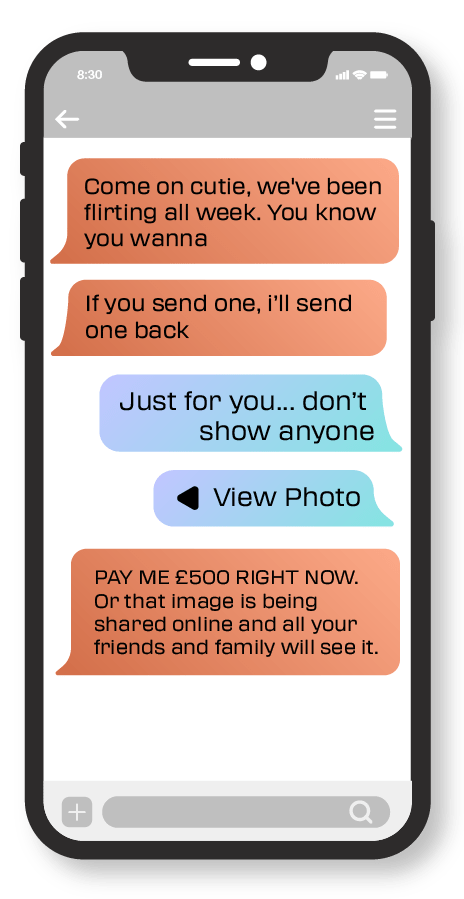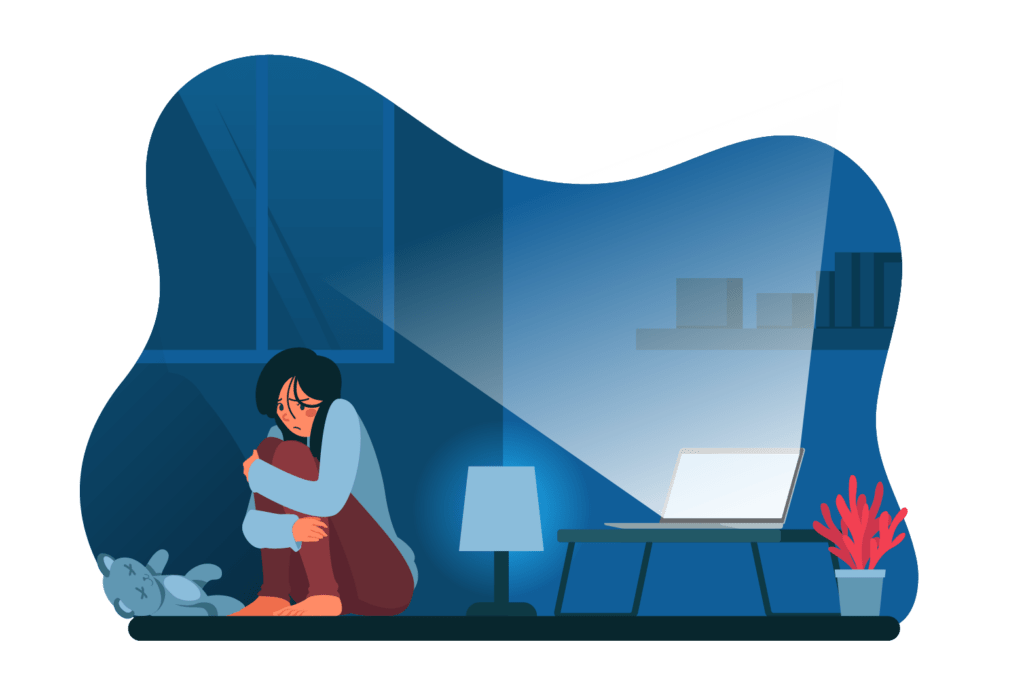 How Can Parents and Safeguarding Professionals Help?
By understanding the risks and taking proactive measures, parents and safeguarding professionals can create a safer online environment for young people. Here are some steps you can take:
Join our Online Safeguarding Hub Newsletter Network
Members of our network receive weekly updates on the trends, risks and threats to children and young people online.
Sign Up