Facebook has launched a new function this week to help users manage the content they have shared on their profile. The new function is described by Facebook as a method "…to make it easy for you to curate your presence on Facebook to more accurately reflect who you are today."
The 'manage activity' function allows users to view, archive or delete their posts in bulk by using filters to find posts within a certain date range. This is likely to make it easier for users to alter the information they have shared about themselves on the platform. 
Facebook said in a statement: "The archive feature is for content you no longer want others to see on Facebook, but that you still want to keep for yourself."
Why is this important?
Living in an increasingly digital world means privacy has never been more important. In 2010,  Facebook's founder Mark Zuckerberg said that privacy was no longer a "social norm". 
Research by the Infinite Dial (2019) reports that Facebook lost nearly 15 million children and young adult users last year. This may stem from the desire for a less permanent digital footprint, amid an explosion of alternative platforms with less footprint. Instagram and Snapchat have catered to younger populations by offering 24-hour stories, and the ability to archive posts which do not receive enough likes. 
Young people looking for jobs are more likely to worry about how their online self may look to potential employers, which is likely to be fueled by criticism of historic posts by several celebrities.
Facebook's new feature offers users the ability to permanently delete embarrassing posts, which might tempt users back.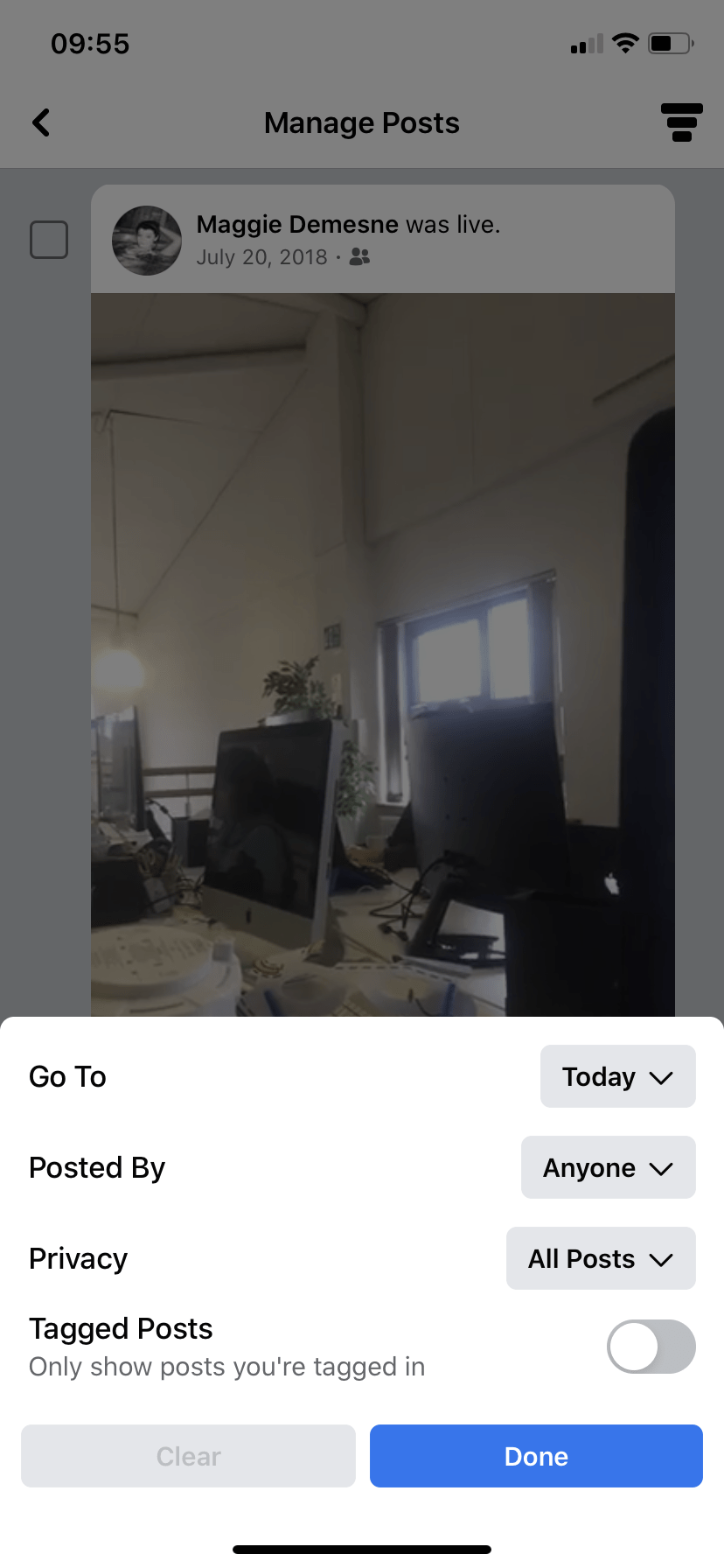 How to use the feature in the App
Although Facebook refers to the function as 'manage activity' –
some users may find the function called 'manage posts' in their version of the App or on Desktop.
Young People's Privacy in the Digital Age
Teaching children and young people about data privacy is increasingly important as technology evolves. Privacy offline is important to the healthy development of young people and online privacy is no different. 
Take this opportunity to have a conversation with the young people in your care to make sure they:
Understand how valuable their personal information is and how it's used

Know how to protect and look after their personal information

Understand the issue of consent and their right to remove their data

Do you receive our Safeguarding Alerts?
Receive regular updates to help you safeguard children in a digital era.
Sign Up