What is it?
Instagram, which is very popular with young people, has officially launched their latest function 'Reels' in the UK. It's the latest feature to be added to the platform and lets users create short 15 second videos with popular music, different filters and effects. It is largely considered to be Instagram's attempt to challenge TikTok's dominance of short video sharing.
Here's What You Need to Know
As this feature is part of Instagram, the user age is set at 13

Reels will follow the privacy settings that a young person has set on their Instagram account, meaning that if their profile is set to public, anyone can see their Reels

Instagram's explore page will now feature a section just for Reels, so users can scroll through just like TikTok's 'For You Page'

Users can make a reel by swiping to the left on Instagram like you would normally do to record to your story. Users can now choose 'Reel' at the bottom of the screen, and make use of new camera features like editing speed, adding audio, and setting a timer

Users can view all Reels posted by a user by tapping the new 'Reel' icon on their profile

Although there are no known viral challenges on Reels as of yet, there is every likelihood they may become common like they have done on TikTok
What are the Risks?
If a young person's Instagram profile is set to public, then anyone will be able to view and comment on your Reels. It also allows other users to tag people in Reels.
Public accounts mean that Reel videos appear in the 'Explore' tab (shown here), which may expose young people to bullying and hurtful comments.
Whilst Reels will encourage young people to be creative and express themselves, they might inadvertently reveal more information than they realise in a Reel, like where they live, the name of their school or their current location.
As with all social media platforms and their features, Reels may facilitate exposure to violent, sexualised or harmful content.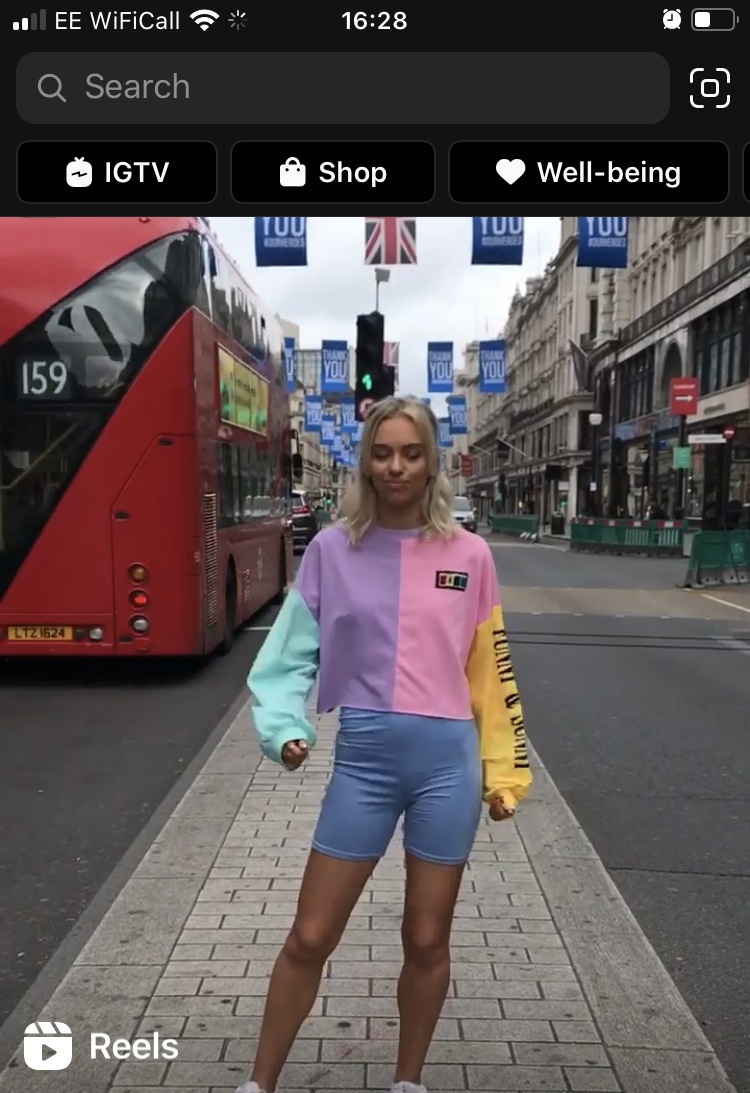 Our Top Safety Tips
Have a conversation with young people in your care about the risks of sharing videos online. Make sure they know to never share personal details online, and to watch their videos before they post to make sure they aren't sharing something they don't mean to. 
If someone is leaving abusive comments on any of the young person's posts, or they find some content inappropriate or upsetting, make sure they know how to report the user. 
If the young person wants to stop a specific person from commenting on their Reels or sending them private messages, they can block them. 
Our team will be monitoring Instagram Reels over the next month to see how young people use it, and whether or not it will become more popular than TikTok. We will update our followers with any developments. To find out more about Instagram safety features visit our Online Safety Centre.

Do you receive our Safeguarding Alerts?
Receive regular updates to help you safeguard children in a digital era.
Sign Up