Safeguarding Alert
Our online safety experts have been alerted to the concept of 'Gacha Heat' videos using the characters and backgrounds from the popular roleplaying game Gacha Life. These videos contain characters and backgrounds made on Gacha Studio which is part of their suite of apps.
The 'Gacha Heat' videos can seem 'innocent' but can contain inappropriate and offensive content or storylines that extend beyond typical Gacha Life gameplay such as sexual violence, fetish/kink/BDSM, incest and teacher/student or other age-inappropriate relationships.
Our online safety experts found high volumes of 'Gacha Heat' content on YouTube and TikTok.
What is a Gacha Life?
Gacha Life is a roleplaying and story board creation game. Users can create storyboard scenes, add text bubbles, props, and backgrounds on Gacha Studio. Gacha life has a rating of 9+ on the Apple PlayStore and 'E' for Everyone on Google Play.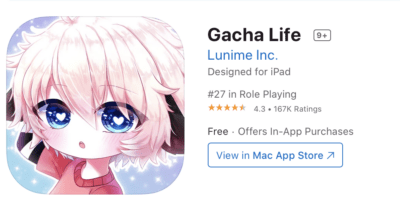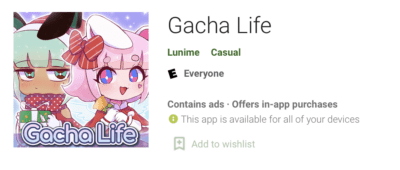 What are the risks?
The content in 'Gacha Heat' videos presents a risk to children and young people that is not immediately obvious to parents and carers unless they watch the entire video and inspect the narrative.

Themes of 'Gacha Heat' videos include racism, sexism, homophobia, transphobia, child sexual abuse and exploitation, fetish/kink/BDSM/incitement of sexual violence, 'shock core', glorification of suicide, terminal illness, incest (parent/child and sibling) and teacher/student relationships.

These themes can normalise abuse , and harmful sexual behaviour among children and adults.

'Gacha Heat' content has been populating the general #Gacha and #GachaStory hashtags on TikTok which exposes children to the inappropriate content without it being sought out.
Join our Safeguarding Hub Newsletter Network
Members of our network receive weekly updates on the trends, risks and threats to children and young people online.
Sign Up