What's New?
Instagram have recently launched two new features 'Desktop Uploads' and 'Collaborations'. Both features are now available on the latest version of the app and desktop site. The platform has also announced that they are currently testing two further video features. Our online safety experts have taken a look to see what these changes mean for users.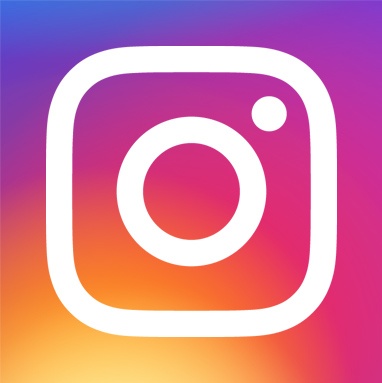 Here's What You Need to Know
1. Desktop Uploads
As of October 21st, Instagram has added a new feature on their desktop website that enables users to upload images and videos directly from a browser to their Instagram account. Previously, this could only be done through the app on a phone or tablet. 
This feature only works on videos for posts to the main Instagram feed and doesn't include videos for Stories or Reels posts. 
Video showing Instagram's upload feature on Desktop.
2. Collaborations
This new tagging feature allows users to collaborate on (co-authored) feed posts and reels. In the 'Post Composer' section, there will now be an option to tag up to 20 other people as collaborators. This will invite them to have the same post appear on their profile grid. Instagram has released this to help users increase followers, by creating exposure for all collaborating accounts within each other's followers. 
Users who have been tagged are alerted to collaboration requests with an in-app pop-up. They can choose whether to accept or reject the request. Once accepted and posted, the insights (things like view counts and number of likes) are visible to all collaborators.  
Video showing Instagram's 'add a collaborator' feature.
New Video Features currently in testing
Alongside these new changes that are now live, Instagram is testing two new video features for the platform. One includes enabling longer video uploads in the app's Stories, which would allow videos up to 60 seconds long, putting their video length much more in line with TikTok. 
They are also testing a new option that would redirect users to full Reels clips from Stories. This is designed to raise more awareness of the app's various video tools by bringing them all together. Instagram has previously stated that it wants to move away from its 'square photo sharing' roots, and these new options give us a peek at their future direction. 
What Are the Risks?
With new updates come new risks to children and young people. Our online safety experts have assessed these features to find potential vulnerabilities.
Multi-device use – As Instagram is now accessible on desktop, the young person in your care can login to their account without their mobile phone. This could be a potential distraction from schoolwork or a way to access Instagram even if they are restricted from using it. There is also a risk they could login using a public desktop computer (at school, library, etc.) and forget to logout, leaving their account vulnerable.

Over-exposure – If the child in your care decides to collaborate with another user, this means their account becomes viewable to the other user's followers.  They are able to view their account (though not their posts if the account is set to private) and can private message them or request to follow them. Remember: even if you set privacy controls on your child's account, these controls may not be the same on the other user accounts in the collaboration.

Video push – With Instagram trying to include more features for video content, it makes it more appealing to young people, especially those already using TikTok or YouTube Shorts. Videos can be more difficult to control as they move, meaning a child or young person could accidentally capture sensitive information while filming a video without realising, such as location clues or school uniforms. It also takes longer to record and edit a video. This might encourage users to spend more time on the app to "perfect" their video posts. 
Join our Safeguarding Hub Newsletter Network
Members of our network receive weekly updates on the trends, risks and threats to children and young people online.
Sign Up