For this year's Random Acts of Kindness Day, we want to share some of our resources that can help take kindness beyond just today and into the everyday. We believe that by educating and empowering children and young people to be kinder online and offline, we can help create a kinder online world for everyone.
Alongside signposting to resources and related articles, we've also created a shareable. It includes five steps young people can take in their own online actions to build kinder virtual spaces for themselves and others.
Acts of Kindness Resources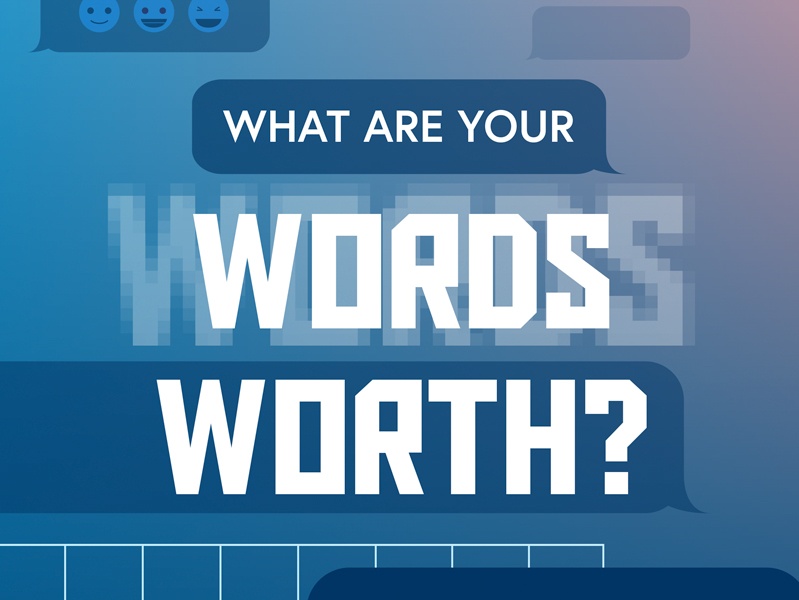 What Are Your Words Worth
This activity pack will help prompt young people to think about the words they use online. It will allow them to reflect on comments they make on social media or gaming platforms and consider how their words may impact others. There is also a challenge to spread more #PositivePosts across the social channels they use.
Bullying Resources
Many children and young people face the very opposite of kindness in their daily online lives. In fact, a survey by Ditch the Label found that 27% of children experienced some form of cyberbullying in 2020. We want to make sure every child or young person feels seen. Our resources below have been created to help shed light on the many faces of online bullying and include further supports.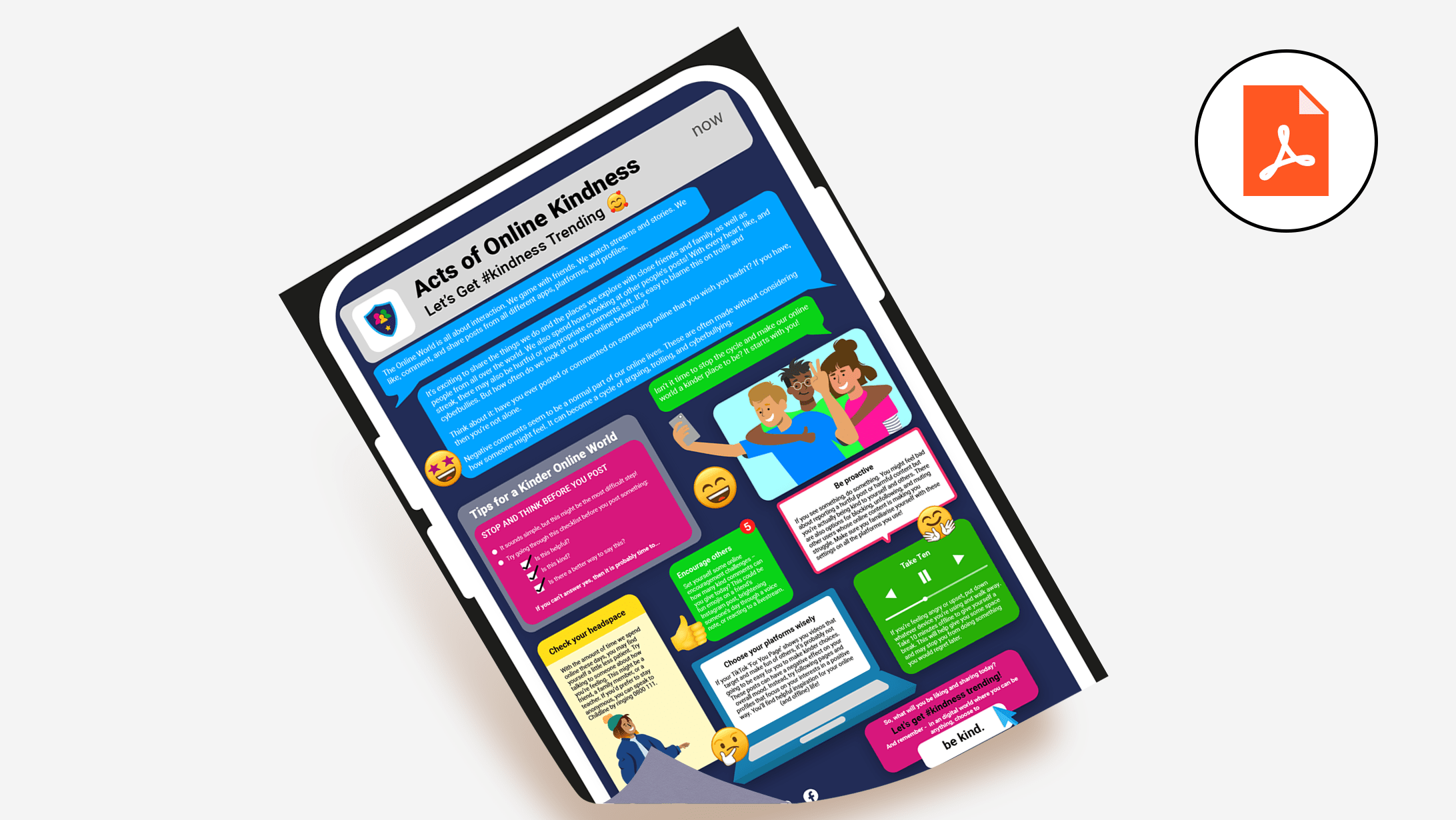 The Random Act of Kindness Shareable
This shareable is especially designed to inspire young people to make acts of online kindness an every day action. Feel free to share it with your friends, family, colleagues, and pupils. You can also share it on your social media!
You can find the shareable text below for those who would prefer to view it in this format.
Join our Online Safeguarding Hub Newsletter Network
Members of our network receive weekly updates on the trends, risks and threats to children and young people online.
Sign Up