Key features of your customised version of the Safer Schools App will include:
Your schools' brand colours, logo, and up to 4 customisable carousel images

Integration of your school news, calendar, policies, and social media channels

Integration of popular educational platforms such as Glow, SumDog and Satchel:One.

Push Notification capability at a school and Local Authority level

Digital Noticeboards and custom article creation tools

Survey sharing

Anonymously report a Safeguarding Concern

Age appropriate signposting for safeguarding and wellbeing help

Safeguarding Updates, Warnings and Alerts

Staff CPD certified professional development courses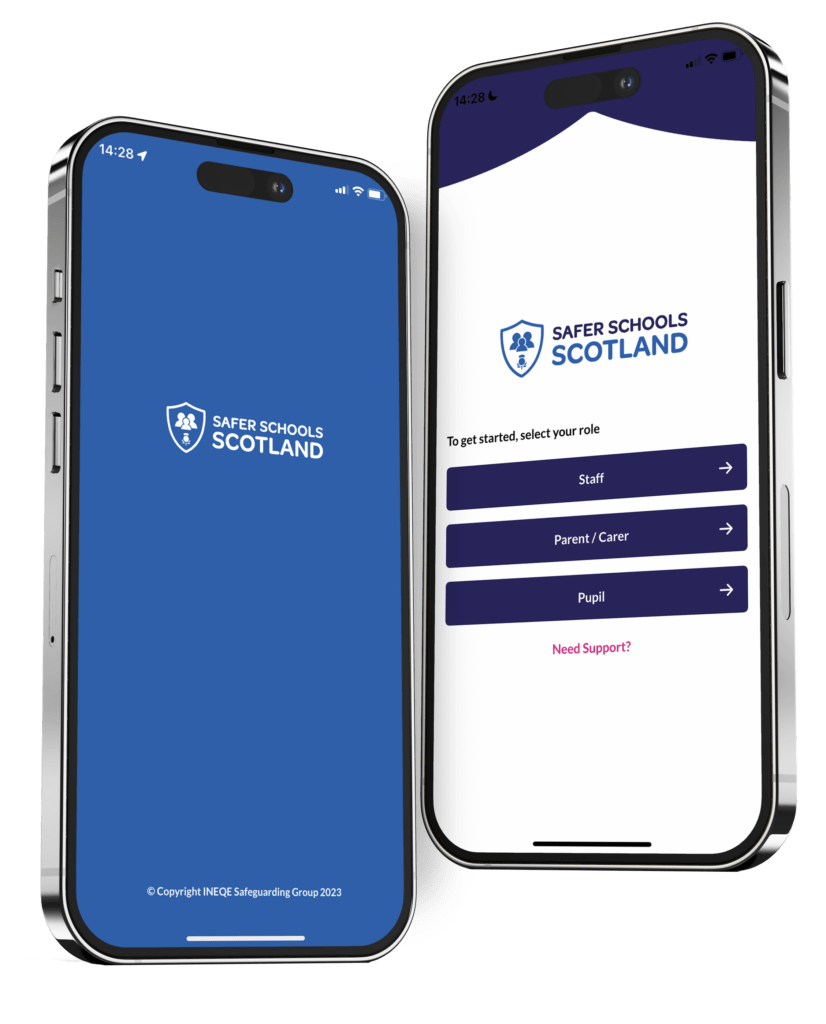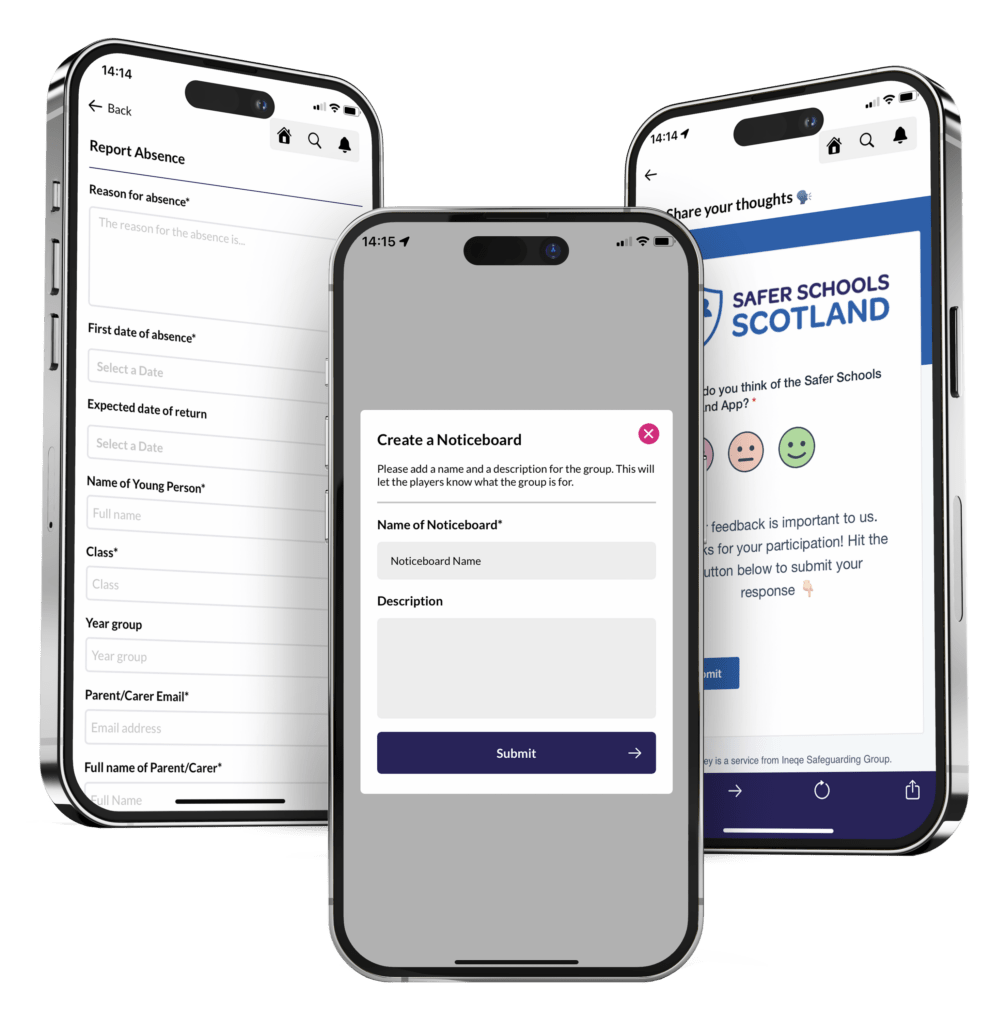 Online Safety content
Your Safer Schools Scotland App provides age-appropriate safeguarding information and advice, when you need it, where you need it; it's in your pocket!
This includes access to our: Need to Know
The Basics of Digital Safety Advice and Information: Passwords, Home Safe and Device Safe, Age Restrictions, In-App Purchases, Safe Search Filters, Translating Teens and more. The Online World
Understanding their World, Social Media and the Law, Influencers, Fake News, Online Reporting, Events in the News, Persuasive Design and Viral Challenges. Younger Children
Passwords, Trusted Adults, Games, TV / Video, and Safe Messaging Apps Social Media
Understanding Social Media and Appropriate Use, Addiction and Social Media, Anonymous Messaging, Chat Apps, Decoy Apps, Disappearing Messaging, Buzzwords, and specific apps (e.g., TikTok, Instagram…) Gaming
Risks, Privacy while gaming, Age ratings, Buzzwords, and specific games (e.g., Roblox, Fortnite and many others.) Cyber Resilience
Malware, Cyber Security Updates and How to Report Scams. Personal Information
Information Responsibility, Consent, Sharing, Screenshots, and Sharenting. Health and Wellbeing
Looking after your Mental Health, Body image, Online Friendships, Healthy relationships, Information Sharing, Consent, Exam Pressure, Getting Support and more. Image Sharing
The Law, The Facts, What You Can Do, Coercion and Extortion, and more.
Harmful Content
Understanding harmful content, deepfakes, Self-harm content, Violent, Sexualised and Extremist content and the dark web. Bullying
Signs of bullying in and out of the classroom, reporting bullying and advice. Immersive Experiences
Virtual Reality, The Metaverse, Replika, Deepfakes and more.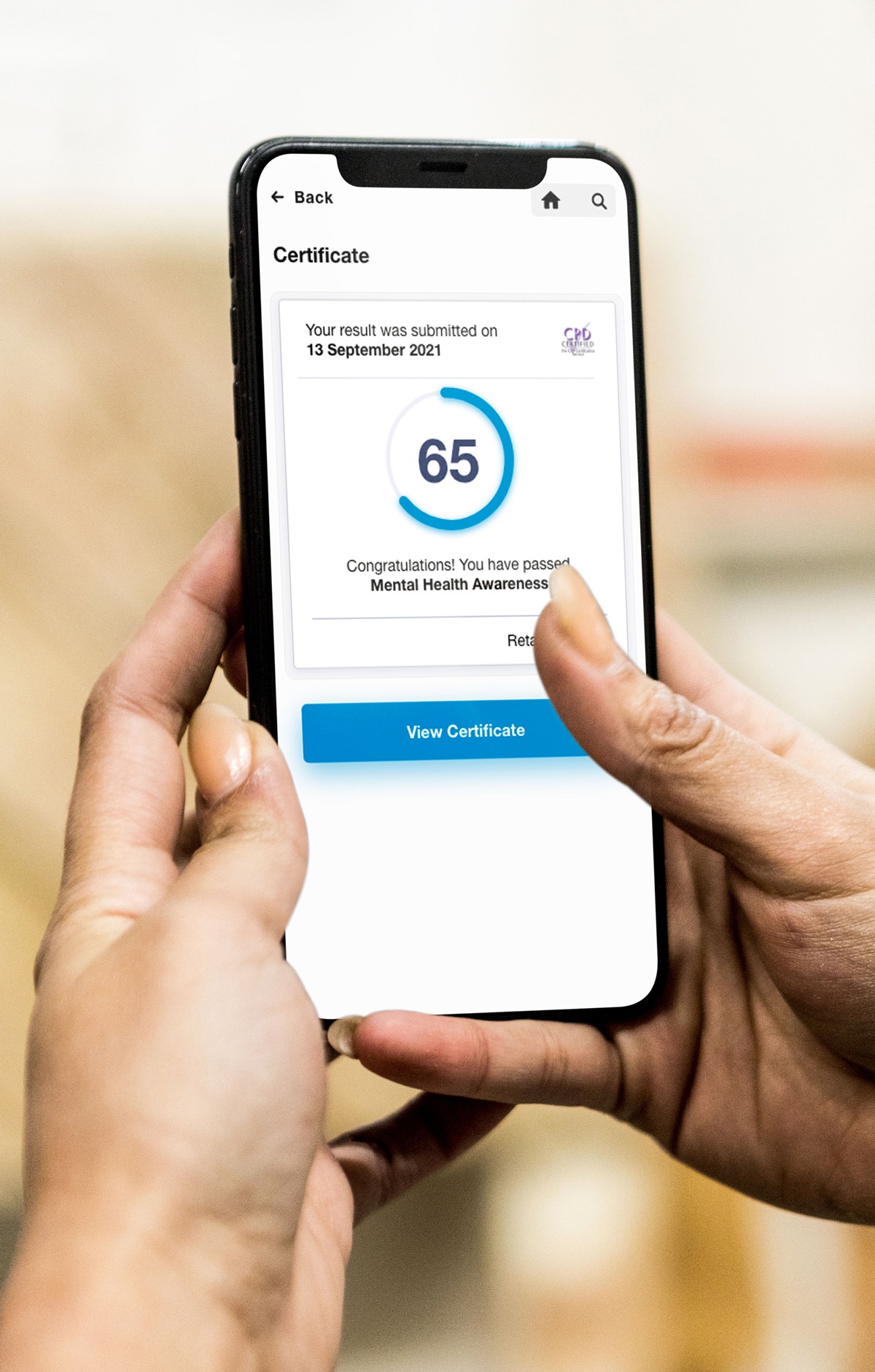 Interactive Quick Quizzes
Quick Quizzes are a fun and interactive way to test your knowledge on topics such as social media, gaming, scams and harmful content. They're a great way to measure user's current progress and knowledge of a topic before they take a Digital Test!
These can be taken individually, in pairs or as a group classroom activity. Families can also join in the fun, taking quizzes together at home as part of a safeguarding educational approach that extends beyond the classroom door.
Digital Tests
Our longform tests provide users with the opportunity to apply their knowledge and receive certificates of successful completion.
Those who score 75% or more receive a certificate of completion. Your Safer Schools Scotland App will keep a record of your results for each test and your mark, letting you know if you're re-taking a test and the score to beat!
Schools can prompt users to complete learning by requesting them to take Digital Tests when needed. Test results are stored in your dedicated school Management Portal, providing an audit trail of the learning achieved for internal or external inspection.
Management Portal
Your school account administrators will have licensed access to a customised management portal to administer your App and safeguarding services. This will include the following functions: 
Create, send, and queue push notifications.

Upload and share surveys.

Review and export digital test results and certificates.

Generating group communication codes.

Access App entry codes.

Add additional administrators.

Update in-App customisations like images and social media

Create news articles to share with the School community

Signpost and link to additional Ecosystem services as they become available